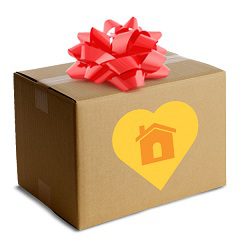 The winner of the UPS My Choice $100 American Express Giveaway is…………
Entry #913 — Alyce P.
Alyce has been notified and has claimed her prize! In the meantime I just wanted to remind you about the awesome service that UPS My Choice gives you. I love getting emails about my deliveries so I know exactly when to expect items. It was very helpful the week leading up to Christmas as I waited for last minute items. And remember, it doesn't have to cost you a dime!
"UPS My Choice has a FREE membership where members receive phone, e-mail or text alerts notifying them a day in advance of when packages will arrive and provide a four-hour approximate delivery time frame. With this membership you can also electronically authorize release of packages that require a signature and reroute a package to another delivery address or have it delivered to the nearest The UPS Store® location for $5 transaction fee."
Register for UPS My Choice right now!