Groceries: I shopped at Stop & Shop, Shaw's and Walmart this week. I tried to pick up a lot of what I'll need for next week (I am cooking both days) and also I had to buy baking stuff so I did go over but I'm guessing next week I won't be spending as much so we'll see how it works out.
Shaw's – Did the bulk of my shopping here this week: Here is what I got: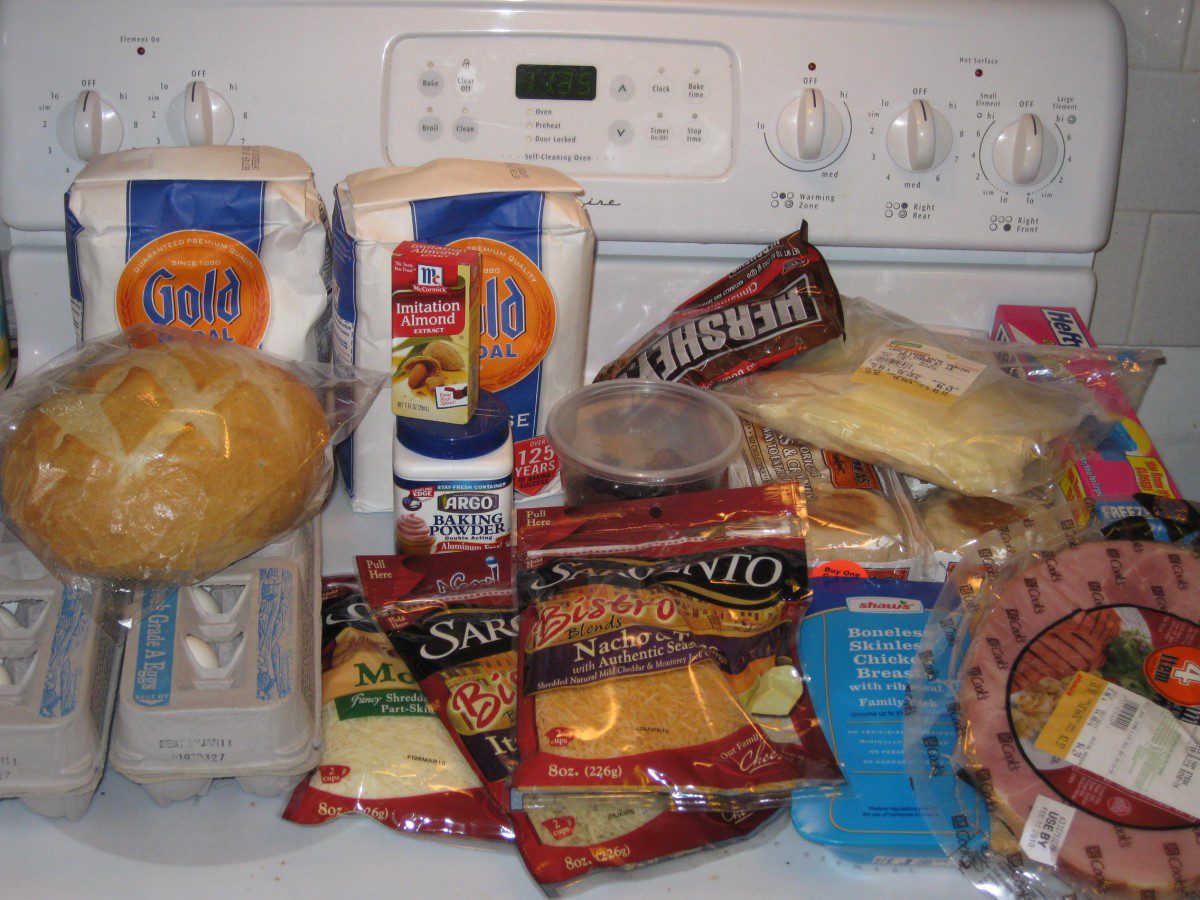 Total: $62.54
Total Saved: $16.28
Total OOP: $46.26
Stop & Shop: I went in to get a few baking things and spent more than I planned. Don't you hate when that happens!
Total: $53.09
Total Saved: $3.70
Total OOP: $49.74
Total Savings of 7%
Walmart: Just went to grab the rest of my baking needs, sorry no picture..
Total: $20.66
Total Saved: $6.76
Total OOP: $13.90
Total Savings of 33%
Groceries Grand Total: $136.29
Groceries Grand Total Savings: $26.72
Groceries Grand Total Spent: $109.90
Total Savings of 20 %
My weekly grocery budget is $85 so I am over budget this week by$24.90
Starting in the new year I will also be tracking my spending by the month so I can go over or under each week.  By doing this I will be able to see if I need to adjust my budget either up or down for the month.  Since my weeklly budget is $85 a week I will multiply that by the number of weeks in the month and that will be my monthly budget.  I will still try to stick to the $85 a week but I'll know whether I can go up or down some weeks.
This month's budget is $425 (5 weeks x $85) and I've spent $257.21 so far this month which brings me over budget so far this month by $2.21.  Not bad. This number also includes what I've bought so far for our holiday dinner.  I will be cooking both Christmas Eve and Christmas Day.  Everything I buy will be included in my budget am I'm going to try to not go over too much but hopefully not at all!
Drug Stores: I only went to CVS this week to grab a few of the freebies.  Sorry no picture.
Here is what I got:
(2) Roll Tags, On Sale $1.99
(2) Bows, On Sale $2.99
(2) Tissue Paper, On Sale $1.99
Used $13.99 ECB's
Total: $15.91
Total Saved: $14.10
Total OOP: $1.81
Total Savings of 89%
My drug store weekly budget is $20 so this week I am under budget by $18.91.
My monthly budget is $100.00 this month ($20 x 5) and so far I am under budget by $39.23.   I will probably use more of that this weekend buying last minute stocking stuffers at the drugstores, but we'll see.  Of course I'll still be looking for a deal.