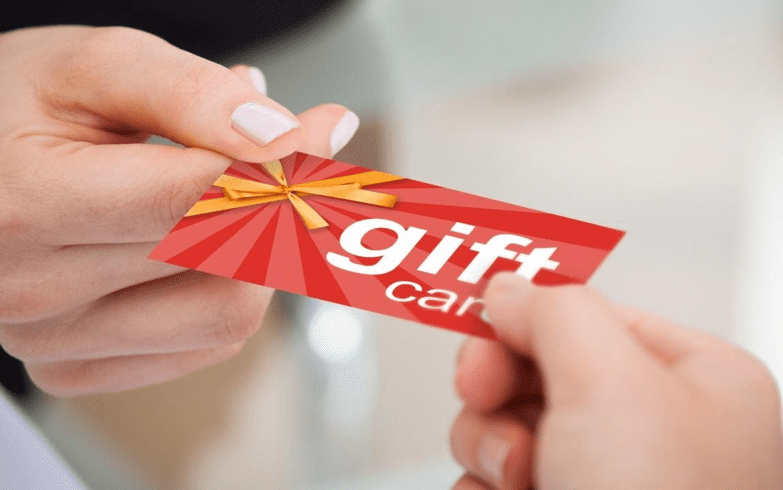 Gift cards are a huge industry in the United States. The gift card industry is valued at over $600 billion and is growing every year. But how many of these cards are actually useful gift cards?
The most useful gift card is the one that your recipient will actually use. Figuring out which card is the right one to meet that criteria can be confusing. This guide will help you navigate the world of gift cards so you can find the perfect one for your gift recipient.
Know the Recipient
The first step to getting someone a useful gift card is to think about what that person might want enough to use. It might be obvious in some cases. Your grandmother who doesn't know how to use her laptop probably won't use a Best Buy gift card, for example.
Choosing the best gift cards for people you know can be exciting and rewarding. A card to the coffee shop your friend frequents can be a nice way of showing you care about them and notice their preferences.
Many cases, however, might be more challenging. Picking a present for a gift swap with coworkers or for a distant cousin you don't know very well can be tough. You want something universally appealing.
Gift cards to retailers or department stores like Amazon or Target are a safe bet for a recipient you don't know well. These stores offer a wide variety of products so they can find something that appeals to them, no matter what their interests are.
Know the Limitations of the Card
Most gift cards come with some limitations. Otherwise, they'd just be cash. Whether the card is limited to a certain store—like an Amazon gift card—or a group of stores that are all owned by the same parent company, gift cards won't work everywhere.
Gift cards also won't last forever. The average gift card will expire after five years. Americans leave about $3 billion of gift cards unused every year. That's billions of dollars in value that might never be spent once the cards expire.
A truly useful gift card will be something your recipient will spend well before the expiration date. However, even the best gift-giver might not always make the right choice. The result? Unwanted gift cards.
There's nothing worse than being unable to get any value out of unwanted gift cards. If you purchase your gift cards through a retailer that lets people sell gift cards as well, you can avoid this issue entirely.
E-Card vs Physical Cards
The convenience of gift cards is a major factor in their popularity. You can purchase them at the last minute, they're easy to send through the mail, and you can redeem them in a store or online.
Physical cards are useful, but e-cards offer even more convenience. E-commerce sales have been growing steadily over the past decade. It's easy now to get almost everything you need to be delivered to your door with the click of a button.
So if your recipient is likely to spend their gift card online, why should you go to the store to get a physical card? E-cards let you purchase gift cards online, send them virtually, and the recipient can redeem them online or use a digital device like a smartphone to redeem the gift in person.
Websites like bytefederal.com offer a variety of digital gift cards that you can buy or sell online. They are convenient for the giver and the receiver. Plus, unlike physical cards, these e-cards never expire.
Consider Fees and Limitations
Network cards, like Visa or MasterCard gift cards, might seem like the perfect solution for a tricky recipient. After all, they work like a debit or credit card so your recipient can use them anywhere.
However, these cards don't always give you or your recipient the best value for the money. You may have to pay a fee when you buy the card, so the face value is ultimately less than what you paid for it.
Additionally, these cards are liable for certain fees that more specific gift cards aren't. When a retailer sells a gift card, the retailer gets that money right away. Network cards don't; they earn money from fees you pay when you purchase or use the card.
Giving someone a surcharge on their purchases isn't a useful, or kind, gift! Those fees also make this type of gift card harder to resell.
Get the Best Value for Your Money
Buying a gift card for someone is rarely an equal exchange of cash for value. You pay a retailer $50 and they give you a card worth $50—but then you have to pay sales tax on the card, or maybe there's a fee for loading the card.
The convenience of a gift card might be worth the fee, but there's a better way to shop for gift cards. Online retailers and gift card exchanges offer a value that in-store retailers often don't: discounted gift cards.
These retailers let you purchase a card for less than the value that they load onto the card. There are wholesale retailers or membership-only stores that sometimes offer this kind of discount, too.
Finding a card that gives your recipient more value than what you paid for it is a win for both of you.
Shop Useful Gift Cards for Your Whole List
Armed with these tips, you will be ready to buy useful gift cards for everyone on your list this year in no time. You might even save some money on great value gift cards in the process.
For more tips, how-tos, and money advice, read our most recent posts. Check out the popular posts tab for the top insights!