I'm a HUGE Dr. Seuss fan so I was very excited this morning when I saw that Zulily has some adorable Dr. Seuss clothing items for the little ones!!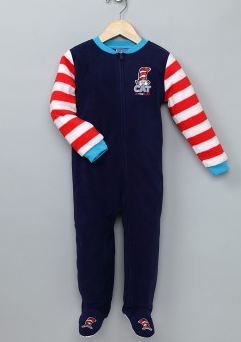 This Dr. Seuss sleeper is only $13.99!!  And they have some that are under $13 too including Green Eggs & Ham,  Thing 1 and Thing 2, The Green Grinch and more.  There sleepers for the little ones and PJ sets for the little bit bigger ones!
And then there are the T-Shirts…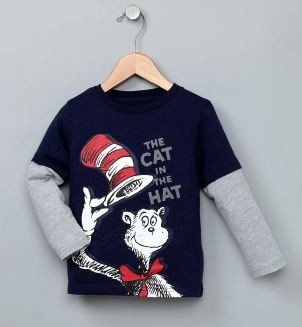 How cute is this and it's only $6.99.  They also have the Grinch, Green Eggs & Ham, a read Cat in the Hat, A Fish T and more.   These are all just too cute!
And since I have girls I'm happy to see they put a girl spin on the shirts too. Like this one…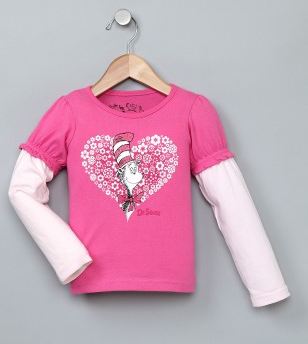 and it's only $6.99 too!
Zulily has a lot of GREAT deals today.. some are new and some are ending soon.   Be sure to check out the entire site.  And if you tell your friends about it, you can earn credits to go shopping with!!!