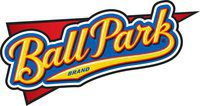 Here is an awesome high value Ball Park coupon perfect in time for Labor Day weekend cookouts!  When you "Like" Ball Park on Facebook you will be able to print a coupon for $2.00 off Ball Park products. You will need to enter your email address and then they will email you the link to the coupon.  Nice coupon!!!
Some fun Do's and Don'ts of Hot Dog Etiquette include:
-       Don't…
Use a cloth napkin to wipe your mouth when eating a hot dog. Paper is always preferable.
Leave bits of bun on your plate. Eat it all.
Use ketchup on your hot dog after the age of 18.  – Mustard, relish, onions, cheese and chili are acceptable.
-       Do …
Eat hot dogs on buns with your hands. Utensils should not touch hot dogs on buns.
Use paper plates to serve hot dogs. Every day dishes are acceptable; china is a no-no.
Condiments remaining on the fingers after eating a hot dog should be licked away, not washed.