I'm so excited to share with you the NEW McDonald's Chicken Sausage!!  I am not one to go out for breakfast very often, I'm pretty content with having my coffee at home, but if I am going to get a quick breakfast out, my favorite thing to have is McDonald's breakfast.  I'm all about the Sausage McMuffin with Egg any day of the week!  And now that they serve breakfast all day, I can have it whenever I want.  But I am trying really hard to stay on track with eating healthy this new year and pork sausage is not on the list of things I should eat.
This post is Sponsored by McDonalds' but my opinions are 100% my own!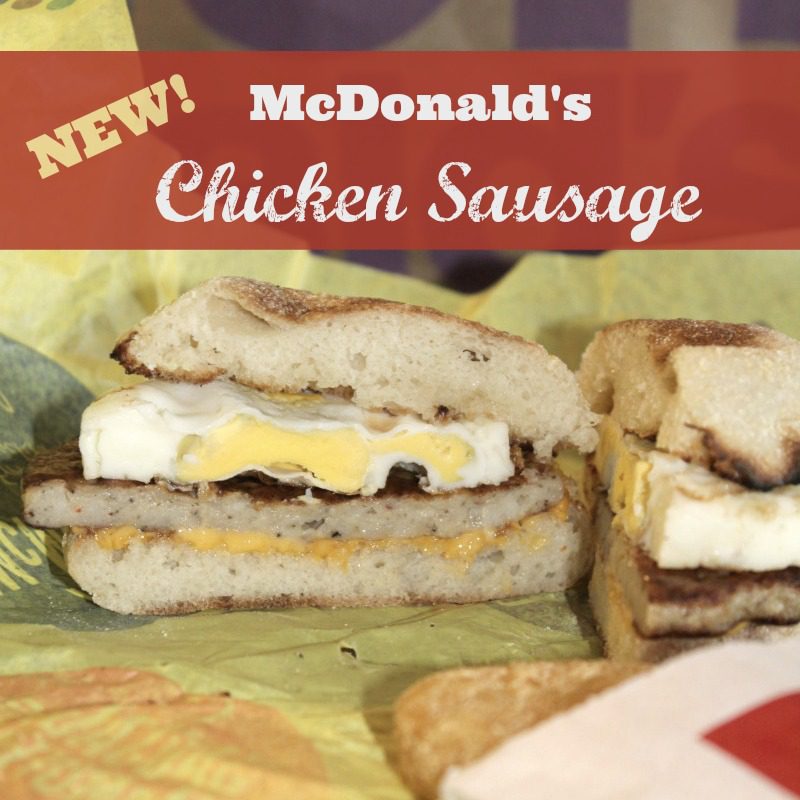 McDonald's must have been in my head because beginning January 18, 2016 at McDonald's in the New England and Albany, NY areas (excluding Fairfield County, CT), you can now swap out the pork sausage with their new Chicken sausage on any of the sandwiches and platters!!
My first thought when hearing about this was is it going to be as good.  The reason I enjoy McDonald's breakfast so much is the flavor of their pork sausage.  I wasn't sure if a chicken sausage would satisfy that taste.  So when McDonald's offered me the opportunity to try their new Chicken Sausage, I was all over it!
McDonald's Chicken Sausage
Offered as an alternative protein to McDonald's breakfast sandwiches and platters, the new chicken sausage is a juicy breakfast meat flavored with rosemary and additional spices. Those familiar with McDonald's pork sausage will find the taste, texture, and appearance of the chicken sausage just as delicious and satisfying.  The new chicken sausage patty contains 5 grams of fat and 80 calories. "We are excited to introduce a chicken sausage patty as an alternative to our pork sausage," says Nicole Garvey, McDonald's Boston Region spokesperson. "Chicken sausage offers flexibility and customization for our customers when they order their favorite breakfast sandwich."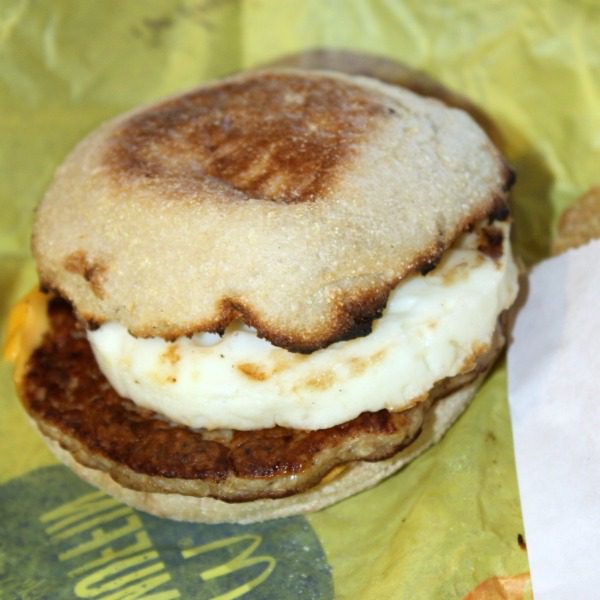 The McDonald's Chicken Sausage didn't disappoint me one bit.  As a matter of fact, I checked to make sure they didn't give me the port sausage instead of the chicken sausage because had I not known, I wouldn't have realized it wasn't pork.  The flavors that I enjoy are on point and it was delicious.  I don't think I'll ever order the pork sausage again, and then I"ll feel better about eating healthier in the new year – even when I'm strapped for time and grab a quick breakfast at McDonald's.
Have you tried the New McDonald's Chicken Sausage?  If you want to try it on them, enter the giveaway below for a chance to win a McDonald's Gift Card!
Enter to win a $25 Arch card Plus 4 coupons for free chicken sausage samples!!  Just leave me a comment telling me what you are doing to eat healthier this year!
This giveaway will end February 8th, 2016 at 11:59 PM Est time.  Winner will be notified via email using the email address left with your entry.  The winner will have 48 hours to claim their prize.  This giveaway is open to US Residents only ages 18+.  This giveaway is sponsored and fulfilled by McDonald's.  Koupon Karen is not responsible for filling the prize.   Let me know if you have any questions!

Disclosure: I received a Free product for review. My opinions are 100% mine.