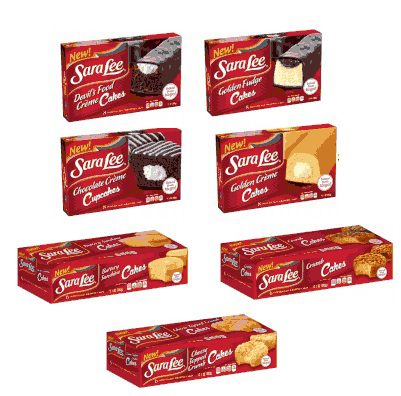 This post is Sponsored by Sara Lee but my opinions are 100% my own!
Oh how I love little pastries.  And I was very sad when a company (who will rename nameless) went out of business.  However, my hips don't need them but every now and then it's a nice treat to have.  So I was pretty excited when I saw that Sara Lee has a new line of Snack Cakes and we received a few for review.
Bimbo Bakeries USA (BBU), the nation's largest baking company and part of Grupo Bimbo, announced the national launch of Sara Lee Snack Cakes, baked fresh to go. The Sara Lee brand has been an American household icon for decades, with moist, buttery and delicious desserts that create lasting memories.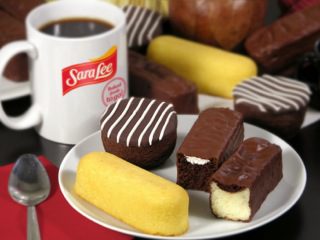 Sara Lee has an outstanding brand reputation, ranking #11 overall in corporate reputations of U.S. companies, based on consumers' trust, esteem, admiration and good feeling, according to RankingTheBrands.com.
Sara Lee Snack Cakes are a delicious collection of Individually Wrapped portioned and portable snacks that are baked fresh, to go.  The introductory line of Sara Lee Crème Filled Snack Cakes includes
Devil's Food Crème Cakes
Golden Fudge Cakes
Chocolate Crème Cupcakes
Golden Crème Cakes
Each box  contains eight individually wrapped cakes and has a suggested retail price of $3.99.
They say that the new Sara Lee Snack Cakes are the next best thing to baking it yourself.  So I took a bit out of each of them (since they are obviously not part of the Nutrisystem program) and while I'm not sure they taste anything like I would bake, they were REALLY good!   No complaints from my kids about them!   They have a very familiar taste, which is OK because I like the ones they taste like.  But I'm sure when they made them they kept in mind what they already knew people LOVED and made a great snack cake.
The girls asked me if we could get more when school starts for their lunches.  But I try to give them all healthy snacks with their lunches but I told them as a special treat if they start the school year off well, they may find one in their lunch box on occasion.  I would totally pop these in the freezer and toss them in their lunch boxes.
The new Snack Cakes are launching now in select markets across the U.S. including the Southeast, MidAtlantic, Pacific Northwest, South Central and Southern California. The delicious on-the-go treats are set to rollout nationally in August 2013, just in time for the back-to-school season.

(1) Koupon Karen reader will win receive a Sara Lee Prize Pack which includes 2 Full Size Boxes, a Branded Lunch Bag and Water Bottle.

To enter the giveaway, use the Giveaway Tools widget below. This is a new widget I'm trying and I hope you like it. Please let me know if you have any questions about it or problems with it! Of course Facebook is in no way associated with this giveaway!
As a reminder, comments left on Facebook or Twitter will not be included. You must follow the instructions on the widget about the proper way to enter.
Disclosure: I received a Free product for review. My opinions are 100% mine.