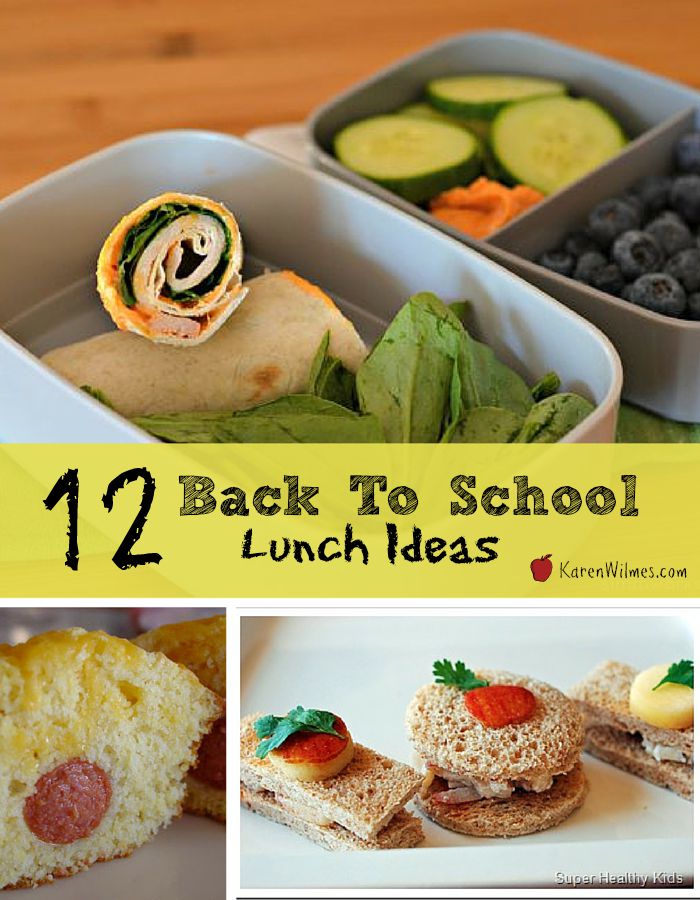 I know some of you are getting ready to send your kids back to school.  Whether it's all week in school or hybrid they will most likely need to take lunch to school.   Some schools are making the kids eat in their classrooms.  So if you have to make lunches this year here are some creative school lunch ideas to make it fun for the kids.
These are 12 of my favorite school lunch ideas.
12 Back to School Lunch Ideas
Turkey Wraps | The Simmsworks Family – Ditch the traditional sandwich!  Send your kid to school with a healthy tortilla wrap!
Baked Corn Dog Muffins | Lick the Bowl Good – These are not just for Super Bowl Sunday! These little hot dog treats are perfect for a cute lunch!
Peanut Butter Oatmeal Balls | Mommy's Kitchen – Instead of a peanut butter sandwich, make these healthy peanut butter balls!
Apple Pie Sandwiches | Super Healthy Kids – If you want your kids to have something sweeter for lunch, try this twist on the traditional sandwich!
Pizza Muffins | All My Great Ideas are Really from Pinterest – It might be hard to send your kids to school with pizza but not with these pizza muffins!
Mini Personal Pot Pies | Betty Crocker – These healthy mini little pies are easy to make with whatever ingredients your kids like!
Individual Seven-Layer Dips | The Girl Who Ate Everything – Make some Mexican food for their lunch!
Baked Ham and Cheese Rolls | Big Bear's Wife – These replace the typical ham and cheese sandwich. Switch it up and make these unique rolls!
Kid-Friendly Pasta Salad | Cook the Story – Try something extremely healthy and different with this pasta salad recipe!
PB&J on a Stick | Welchs – These are cute and fun to take to school!
Kid Sushi | This Full House – These are a cute twist on the typical sandwich. Make these out of any sandwich ingredients desired!
DIY Pizza Lunchables | Mommy's Kitchen – How about making a homemade Lunchable?  Make these pizza Lunchables for a healthier version!
Which School Lunch Idea will you try first?