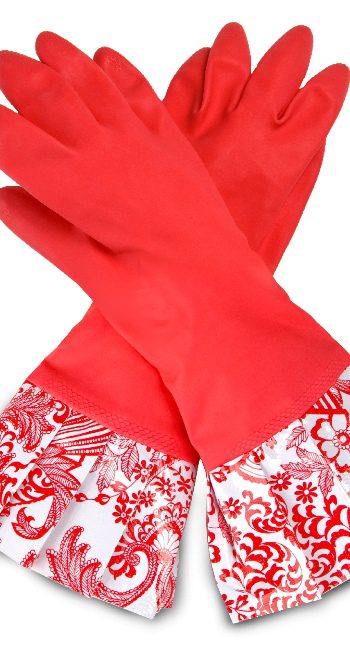 Shop the Thanksgiving Sale and save 20% off your entire purchase at Flirty Aprons including Designer Rubber Gloves. Just click THIS LINK and enter coupon code TURKEY20 to receive this discount.   They have a great selection of gloves but these are my favorite because I love red!   Housework will seem a little more fun with these gloves.
The regular price of the gloves is $13.95 put with this coupon code they are only $11.16 + shipping.
About Designer Rubber Gloves
These gloves are waterproof, thicker than standard rubber gloves, and tough enough to protect your manicure while cleaning, dish washing and even gardening. Flirty Aprons kitchen gloves are lined to prevent irritation and sweating and are equipped with a handy hang tab. And the price is right as a fresh fun gift idea for teachers, hostesses or thanking anyone who's given you a "helping hand."
Gloves are made from latex rubber
Ruffles are made from oilcloth
One size fits most
This sale is good through the month of November!