Right now you'll save an extra 25% off all Sale prices at Shoe.com and you can get FREE 2 Day shipping with ShopRunner.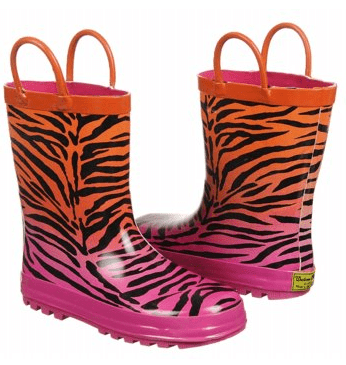 This sale is a good excuse to pick up some sandals for next summer or some sneakers for the new school year. And remember the little kids need rain boots. My youngest would love these Zebra print rain boots. They are currently on sale for $21 but with the extra 25% off I'll score them for only $15.75.
And when I sign into my ShopRunner account at checkout, I'll receive FREE 2-Day shipping too. If you aren't familiar with ShopRunner the basic idea is they give you FREE 2 day shipping to lots of stores including Shoes.com. If you aren't a member I suggest you sign up for this 30 Day FREE Trail Period with ShopRunner and for 30 days you'll get unlimited 2 Day FREE Shipping at all their partner stores!