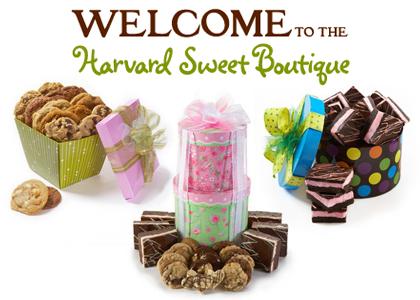 One of today's deals at Tippr is for $30 at Harvard Sweet Boutique for only $15.  I purchased this before and sent my best friend some cookies for Valentine's Day and she LOVED them!! They were individually wrapped which is nice if you don't want to eat them all at once and she said they were amazingly fresh and yummy.  They ship via UPS so anyone can purchase this, you don't have to be local to Boston.
If you are new to Tippr you'll receive $5 in your account when you sign up so this deal will only cost you $10!!!
You'll find this deal in Boston, Atlanta, Chicago, Los Angeles and more.  It's a National Deal!