Are you tired of looking at unused spaces in your home and wondering what to do with them? You're not alone! Many homeowners struggle to make the most of every square inch of their living space, but fortunately, there are plenty of creative ways to transform these areas into functional and useful spaces that add value to your home. In this article, we'll explore four of the most popular unused spaces and offer practical tips and ideas for turning them into something useful. Whether you're looking for a new home office, a cozy reading nook, or a stylish outdoor dining area, there's no limit to what you can achieve with a little creativity and imagination. So let's dive in and discover the endless possibilities for transforming your home!
1. Basement
If you have a basement in your home, it's an opportunity to add more functional space and increase the value of your property. With a little creativity, you can transform your basement into a valuable and useful area for your family. The first step is to determine what you need the space for. This could be a home office, a gym, a guest bedroom, a playroom for the kids, or even a home theater. Once you have identified your needs, it's important to evaluate the space and plan accordingly. Consider hiring professional help if you plan to start a remodeling project. Whether you decide to read about basement remodeling on this website or ask a friend who recently remodeled their space, make sure you are familiar with the structure of your basement first. You may also need to add insulation, flooring, and walls to create a comfortable and functional space. By using the right design and execution, your basement can become a valuable and enjoyable part of your home.
2. Under-Stair Space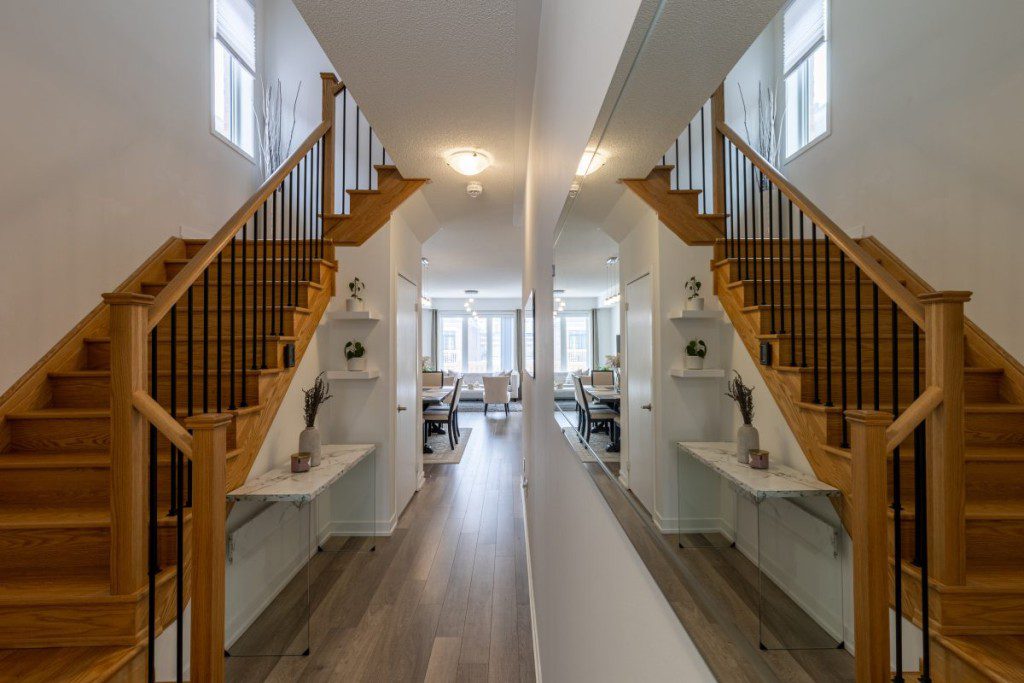 Under-stair space is often overlooked or used as a catch-all storage area, but it has tremendous potential as a functional and stylish space in your home. One of the reasons why under-stair space is great is that it's typically an unused area, which means you have a lot of creative freedom to transform it into whatever you need. Whether you're looking for a cozy reading nook, a home office, or a place to store your wine collection, the under-stair space can be the perfect spot for it. Additionally, under-stair space is usually tucked away in a corner or against a wall, which makes it an ideal space for privacy and quiet. With a little bit of planning and creativity, you can turn your under-stair space into a functional and stylish area that adds value to your home and enhances your daily life.
3. Garage Space
Garages are often used for parking cars and storing tools but can also be converted into a wide range of functional spaces. For example, you can turn your garage into a home gym, a workshop, or a music studio. You may need to add insulation and heating to ensure the space is comfortable year-round, but the possibilities are endless with a little creativity.
4. Outdoor Space
If you have a backyard or patio that is not being used, consider transforming it into an outdoor living space such as a garden, a fire pit, or a dining area. This will provide additional living space and create a beautiful and inviting outdoor area for relaxation and entertainment. Consider adding lighting, seating, and decor to make the space more comfortable and functional.
In conclusion, transforming unused spaces in your home into functional and useful areas can add value to your property and provide additional living space for work, relaxation, and entertainment. With a little creativity and imagination, the possibilities are endless. So why not take advantage of these unused spaces and create a beautiful and functional home that you and your family can enjoy for years to come?