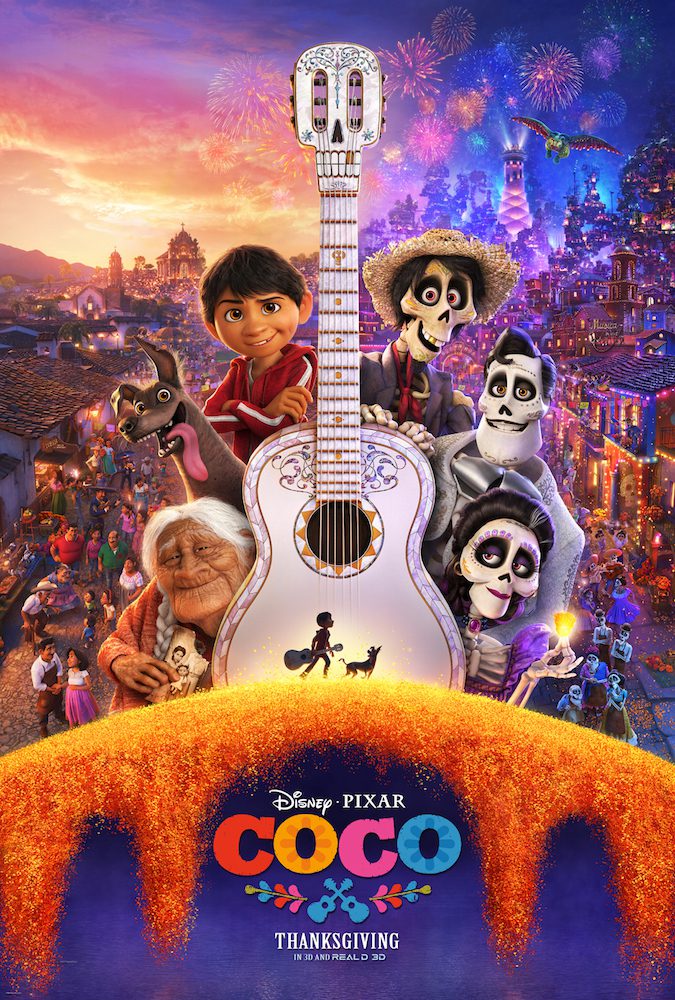 You may recall that in August I went to San Francisco to learn about a new PIXAR movie COCO.  We viewed the first 30 minutes of the movie and since then I'm been anxious to see the rest.  I really enjoyed it and it pulled me in and I can't wait to hear more!
COCO is about Dia de los Muertos, which was something I knew very little about.  After talking with the writers and directors about Dia de los Muertos and COCO, I now have a much better understanding of this special day in Mexico and I actually love the idea behind it!
Here are some facts about COCO I thought you might like to know.  Hopefully they will peek your interest and you'll go see it in November!
COCO began with 5 years of research in Mexico!   They wanted to make sure they could show Mexico in a way that it's never been seen before in COCO.
They wanted COCO to have lots and lots of COLOR!  They accomplished this with rich colors and textures, along with flowers and candles to remember their families.
The City of the Dead presented them with a unique visual challenge.    Two thirds of the film is set at night which posed a huge lighting challenge for them.  You'll see a lot of candles which light the way for the returning ancestors to find their way home.  Fog and Smoke helped blend the worlds together as if they were one.  It's so cool!
Marigold's are a huge part of Dia de los Muertos!   They connect the two worlds so you'll see them throughout the film.  A fun fact that I learned, and otherwise would have never noticed, is that there is no living vegetation in the land of the dead except the marigolds.

Land of the dead has skulls all through out it.  They are hidden within the city and are created by different aspects.  Keep your eye out for them and see how many you can spot
COCO is in theaters November 22, 2017.
Check out the newest trailer below: