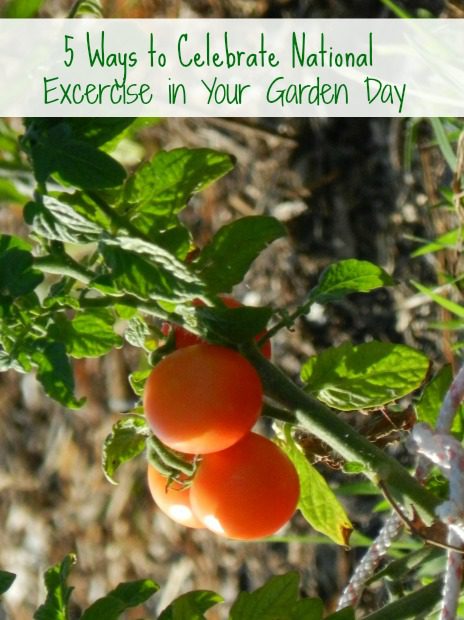 5 Ways to Celebrate National Exercise in Your Garden Day
Did you know that June 6th is National Exercise in Your Garden Day? Have you ever heard of such a quirky and fun holiday?  If not, you may be wondering about how exactly to celebrate it.  Well the good news is, below you will find 5 easy and inexpensive ways to celebrate this day in a fun and simple fashion.
Give these tips a try and you can enjoy getting in shape while you garden at the same time.
Garden Yoga
Take your yoga mat or just a simple yoga towel out to your garden. Lay it flat and try some basic yoga poses and stretches. Breathe in the smell of the plants and fresh air as you do. If you don't know any yoga poses, check on youtube.com for some simple tutorials.


Weed lunges
Why not head to the garden to do a little weed picking? Instead of kneeling over to pick, do lunges. Go down to one knee and leave your hands at your sides to grab the weeds and remove them. Alternate knees between picks and really feel the burn.
Water weights
Give your garden some fresh water by filling up two milk jugs. Just carrying the jugs to the garden will help tone and strengthen your arms. Lifting them to your sides as you walk and water is even better.
Dig, dig, dig
Digging in the dirt is a great way to exercise your forearms.  Dig up and aerate your dirt and you will not only get healthier crops but you will get healthier muscles too.
Have a dance party
Dancing is wonderful exercise.  Take the family out to the garden, blast the music, and dance away!  It is a great way to frolic in the flowers while getting in shape at the same time.  Pick some flowers and produce when you are done and refuel yourselves with a  healthy snack.
See how fun this holiday can be? Give these tips a try!