A bathroom can be a small space, but that doesn't mean it can't have style and function. It is one of the most important rooms in a home. A place where we can relax and de-stress after a long day, and it's also a necessary room for hygiene purposes. Because of this, it's important to have a bathroom that is both functional and aesthetically pleasing. If your bathroom could use a little bit of slimming down, here are six tips to help you get started: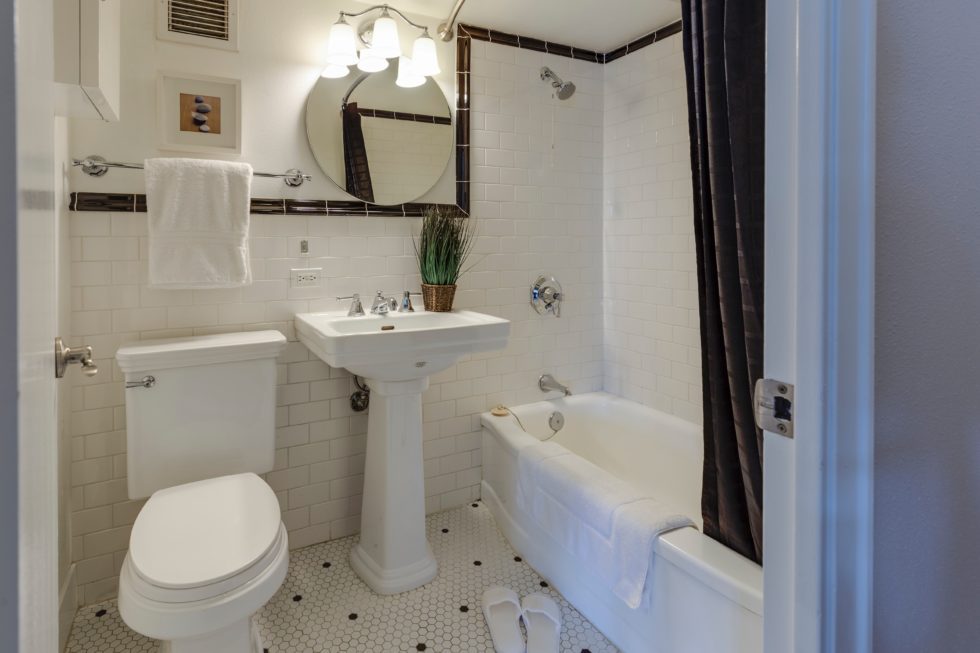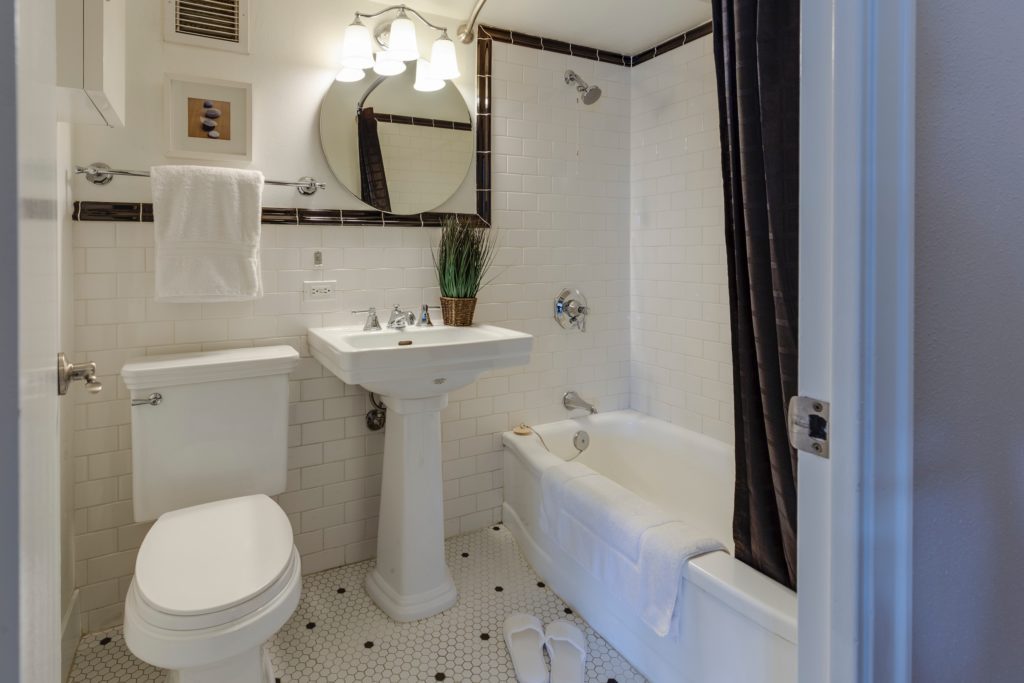 1. Install a Tankless Water Heater
A tankless water heater can be a great addition to any bathroom, but it's especially helpful in creating a slender design. Traditional water heaters take up a lot of space with their bulky tanks, but a tankless water heater is small and compact. It can easily be installed out of sight, freeing up valuable floor or wall space in your bathroom. Not only does tankless water heater installation save space, but it provides an endless supply of hot water. Plus, it only heats water when needed, rather than constantly heating a large tank of water, making it more energy efficient.
2. Use Vertical Stripes on Your Walls or Floors
Vertical stripes can be a slimming design feature in your bathroom. They help to elongate the space and make it appear taller and skinnier. If you have a small bathroom, using vertical stripes on the walls or floors can be a great way to make it appear larger.
There are several ways to use vertical stripes in your bathroom design. You can paint the walls or floor with vertical stripes, or you can use wallpaper or tile with vertical stripes. You can also use furniture and accessories with vertical stripes to create a cohesive look.
3. Install a Floating Vanity
When remodeling a bathroom, one of the most important decisions you'll make is what type of vanity to install. There are many different options on the market, but one of the most popular and sought-after is the floating vanity. Floating vanities have become so popular because they create the illusion of a larger space, which is ideal for small bathrooms.
When installing a floating vanity, choose one with plenty of storage options. This will help keep the bathroom clutter-free and organized, further contributing to a slender design. Most vanities also come with the option to add a vessel sink, which can also contribute to the sleek and slender look.
4. Use Transparent Materials
Using transparent materials is a great way to make your bathroom look more slender. Using materials like glass and acrylic, you can create the illusion of space and make your bathroom appear more streamlined. Additionally, transparent materials let in natural light, which can help brighten the room.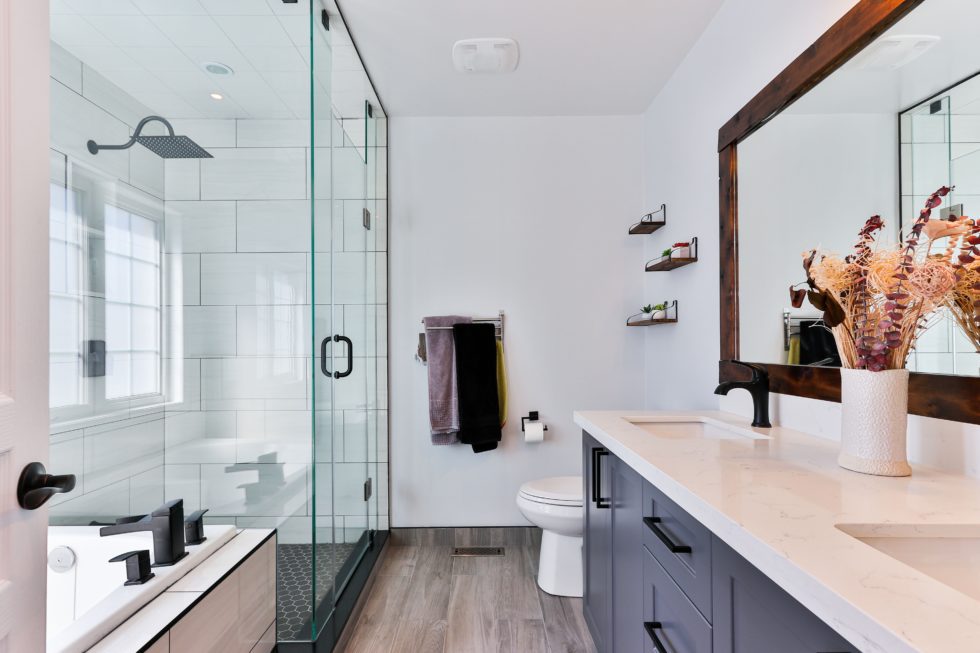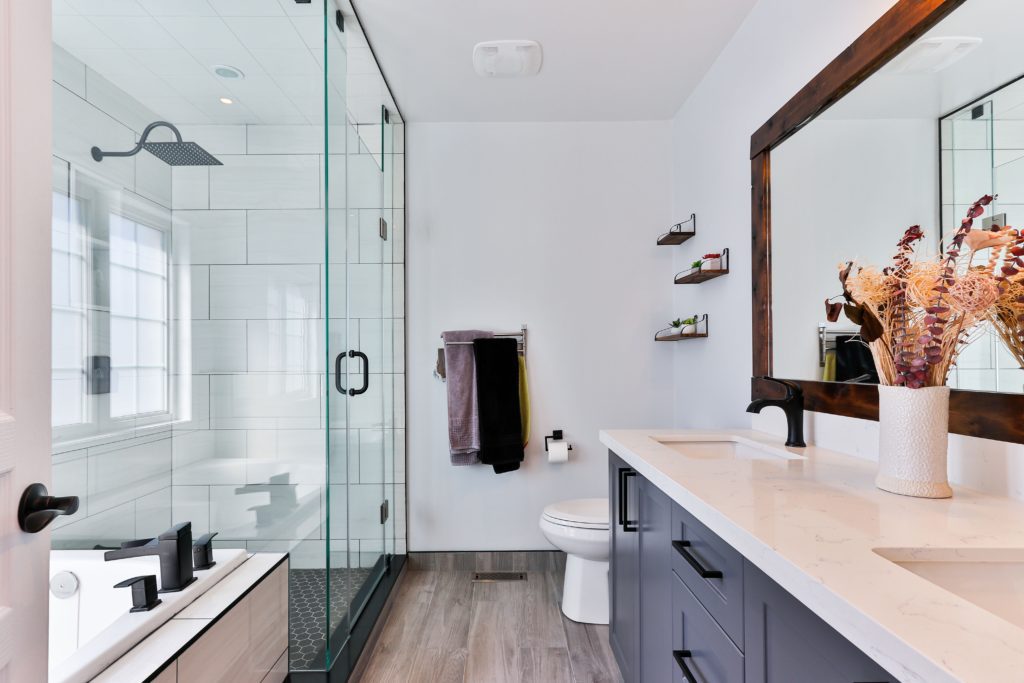 However, it's important to use these materials in the right way. If you use too much transparency, your bathroom will feel cluttered and overwhelming. It's best to use a few select pieces of transparent material as accents rather than covering every surface with them. This will help create a sense of balance and make the space more cohesive.
5. Opt for Floating Shelves or Cabinets
Floating cabinets offer the same visual benefits as floating shelves but with added storage options. These cabinets can also come in various materials and finishes to match your existing bathroom decor, and they provide additional space for storing toiletries or other items you want to keep out of sight. They can be placed anywhere in the room, including above the toilet or sink, maximizing every inch of space without sacrificing style or functionality.
Incorporating floating shelves or cabinets into your bathroom design is a simple way to add storage without taking up valuable real estate in the room. It's a sleek, modern solution that will make your bathroom feel more organized and spacious. Give it a try for an effortlessly slender design.
6. Consider a Glass Shower Door or Curtain
A big, bulky shower curtain can make the entire bathroom feel smaller and more cramped. Consider swapping it out to open up the space for a glass shower door or a clear shower curtain. This will create the illusion of more space by allowing light to flow freely through the room and showing off any eye-catching tile work in your shower area. Plus, keeping clean is much easier since there are no fabric folds or creases to collect mold and mildew buildup.
If you have privacy concerns, frosted glass options are also available for both doors and curtains to provide extra coverage while maintaining the open, airy feel.
Implementing these tips can help create a more slender bathroom design that feels spacious and stylish. From decluttering surfaces to incorporating floating shelves, there are plenty of options for maximizing space without compromising functionality or aesthetic appeal. Give these ideas a try for a bathroom makeover that will have your friends wondering how you fit it all in such a small space.