This is a Sponsored Post written by me on behalf of St Augustine, Ponte Vedra & The Beaches, Florida. All opinions are 100% mine.
We have our 9th Wedding Anniversary coming up in a few weeks and it's got me thinking about a possible trip for us next year on our 10th Anniversary.  It would be nice to sneak away on our own but I would also hate to leave the girls behind.  We have friends in Florida that I know would be more than happy to have the girls stay with them . If we could plan a trip to see them, leave the girls for a few days and sneak off together, it would work out perfectly.
I know we wouldn't go to Disney with out the girls so how about St. Augustine.  After doing a little reading I found there is a lot to do there.   I would love to stay at the Ponte Vedra Inn & Club.  It's right on the beach and has a beautiful view.  We love the beach and we love the water, that's what would make this perfect for us.
Here's the view from the preferred oceanfront room.  How awesome is this!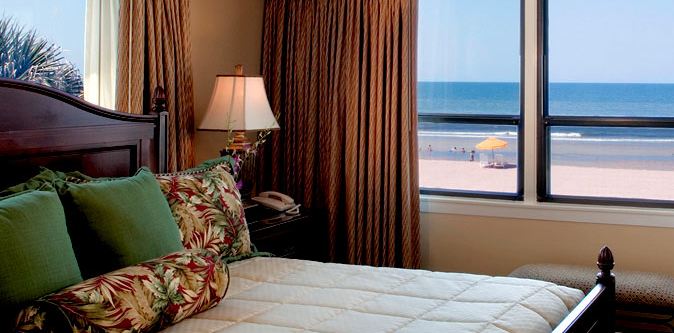 I would love to wake up to that view.
Besides the beach there is lots of shopping too!!   There is the Gallery of Shops right at the Ponte Vedra Inn & Club and it has more than 5,000 square feet of shopping!!  I could get lost there.  The Gator Bowl is also close by, which my husband would probably like to see.  I didn't know this but the Gator Bowl is one of College Football's most coveted Bowls.  I had no idea, then again I don't know much about football.  I'm sure my husband knew that.
There seems to be a lot to do if you bring children with you too.    They have so many fun activities for the kids right at the Ponte Vedra Inn & Club.  They have movies, crafts, dinner clubs and more for the kids.  And for the little ones there is a really nice playground including a "climb aboard and explore" play boat.  I know my girls would love that!
We would enjoy it there with or without our children.
If you could plan a nice vacation to St. Augustine, Ponte Vedra & The Beaches where would you like to go and do?