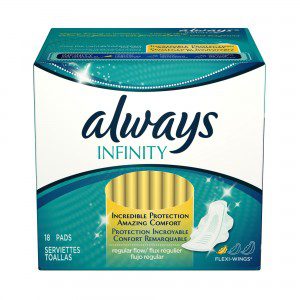 Product Name: Always Infinity
Product Information:  Now that summer has officially kicked off, our thoughts have shifted to the pool and a healthy sun-kissed glow. However, coupled with that idea is the dreaded bathing suit shopping trip and turning up our summer prep and workout routines for hitting the boardwalk.
This summer, Always wants you to feel your most prepared and confident in that teeny bikini. As you embark on your summer prep routine, Always is happy to provide you with its trusted – and super skinny – Infinity pad to throw in your getaway bag. Always Infinity is a unique pad like no other because, while it's extremely thin, it works to help provide powerful absorbency leaving you feeling comfortable and dry.
This summer, dare to flaunt your assets in little white summer dresses and bright colored shorts with a new sense of confidence and comfort thanks to Always.
About Always
Always understands that every woman's body is as unique as she is. That's why Always has developed a wide range of products designed to fit different body types, period flows and preferences throughout the month. Because feeling great, looking fabulous and taking extra-special care of yourself helps you live a happier, healthier life and have a happier period too!
• Always Infinity is made like nothing else, so it performs like nothing else.
• The only pad made with an incredibly absorbent material called InfinicelTM, which is super thin but can hold 10 times its weight and feels amazingly light.
• It also molds to your body and has a super soft cover. It's so comfortable, you may even forget you're wearing a pad!
• Infinity leverages the best technology from Always to deliver multiple benefits.
• Infinity's unique, super flexible wings are designed for secure protection.
• Infinity's microdots help channel fluid deep into the pad and away from you.
• Form fitting channels that help the pad be super flexible and adjust to your body movements.
• Recipient of the 2010 Edison Awards Gold Medal in Consumer Packaged Goods –Personal Care.
Product Price: $6.99-$10.99
My Thoughts:  I was very happy to receive a FREE sample of Always Infinity for my review.  Always is one of my go to products and I remember when Always Infinity first came out and I loved them immediately!  A friend of mine didn't feel the same way but I have been a fan of them ever since.  I love how thin they are but yet full of protection.  I've never been disappointed in their performance and I will continue to purchase them – with a coupon of course!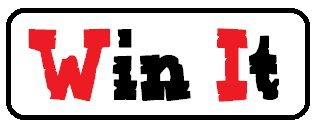 (1) Koupon Karen reader will a box of Always Infinity.
To enter the giveaway, use the rafflecopter widget below. You can now sign in with Facebook and it will remember you each time you enter another rafflecopter giveaway. Of course Facebook is in no way associated with this giveaway, the people of rafflecopter just want to make it easier for you to enter giveaways now.
As a reminder, comments left on Facebook or Twitter will not be included.
Disclosure: I received a free sample from Always. My opinions are 100% mine.