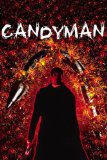 It's Halloween weekend and if you like watching spooky movies you'll want to check out Amazon's Spooky Specials
. You can rent movies for as low as $.99!  Not a bad deal considering you don't even need to leave your house!
Some movies on the list include:
Candy Man
The Blob
Bram Stoker's Dracula
Crowley
and more!  Check them all out here
.