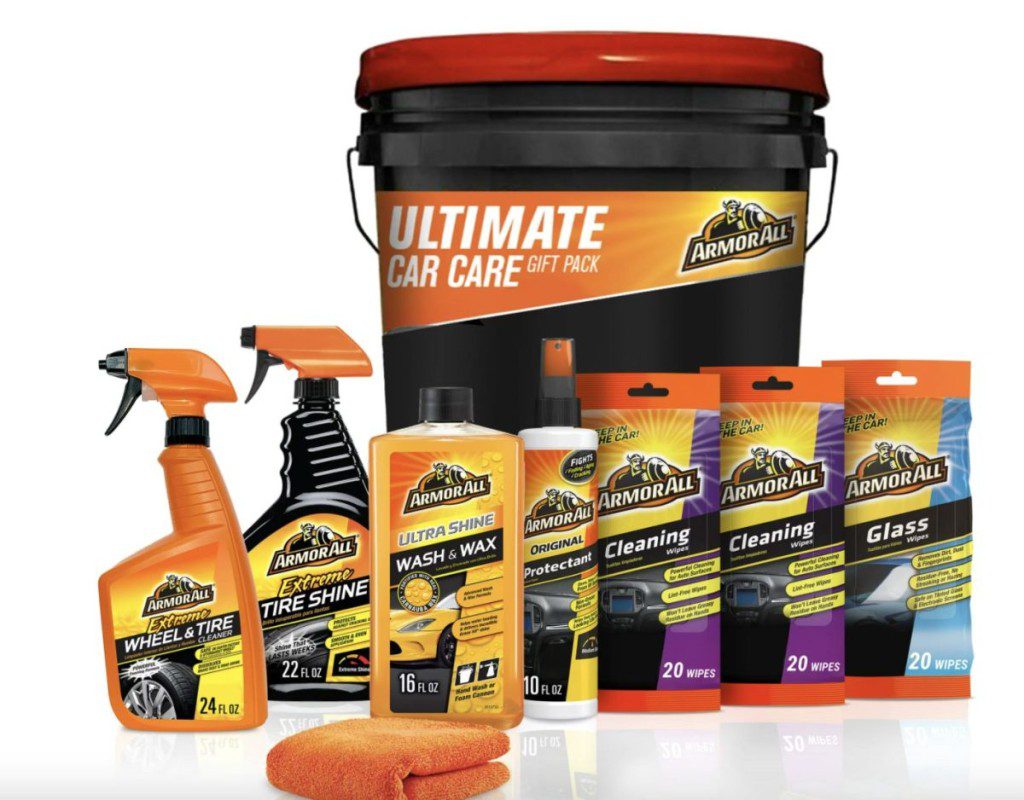 Walmart has this Armor All Ultimate Car Care 10-piece Gift Set for just $22.98! The regular price is $36.36.  This is a great gift idea and a great price.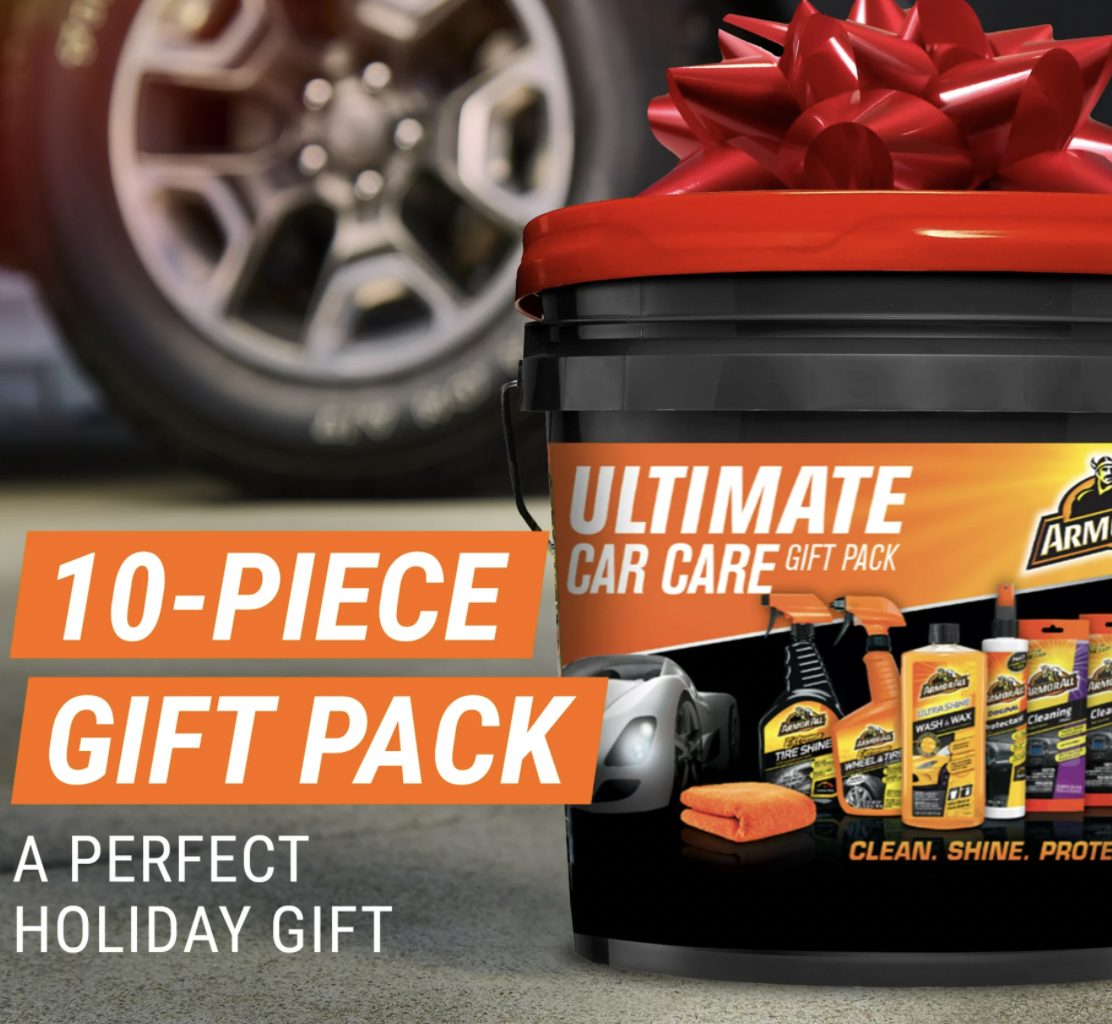 Here is what's included in this Gift Set:
Armor All Holiday Bucket Car Care Gift Set includes a Protectant Pump Spray, Cleaning Wipes, Glass Wipes, Ultra Shine Wash and Wax, Extreme Wheel and Tire Cleaner Spray, Extreme Tire Shine Spray, Sponge, and Microfiber Towel
Armor All Protectant cleans dirt, dust and debris while fighting aging, fading and cracking to enhance your vehicle's deep rich look
Armor All Cleaning Wipes lift away dirt and debris to reveal your car's natural beauty without harming delicate surfaces
Armor All Glass Wipes leave a crystal clear, streak-free shine on glass surfaces
Armor All Ultra Shine Wash and Wax gives your car a brilliant shine while gently lifting away dirt from your vehicle's surfaces (it's safe for all surfaces)
Armor All Extreme Wheel and Tire Cleaner attacks stubborn soils, like grease road grime and brake dust, to leave your wheels and tires shining
Armor All Tire Shine Spray is fortified with conditioners that protect and nourish your tires, delivering an intense mirror-like shine and a rich, black look
Choose in-store pick up to save on shipping!