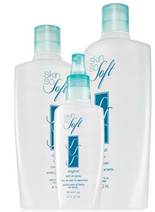 Avon is having a sale that I wanted to share with you.  It's for Skin So Soft and when you buy one you'll get another one for only $.99 (up to $15 savings). This is such a super deal but it gets even better.  When you shop through ShopAtHome.com you'll receive 16% cash back through Sunday 6/12 for even more savings!  Check it out!!  The 16% cash back is on anything you purchase from Avon, you don't have to buy the Skin So Soft.  I just wanted to point that out to you.
Here is how to get your cash back…
For the highest savings you must be registered (FREE!) and be logged in while on ShopAtHome.com.
Click Avon Coupons and click "Shop now" to earn cash back for your purchases!
Remember new members to ShopAtHome.com will get $5.00 deposited into their account after their first purchase.  If you aren't familiar with how ShopAtHome.com works, be sure to read this post first.