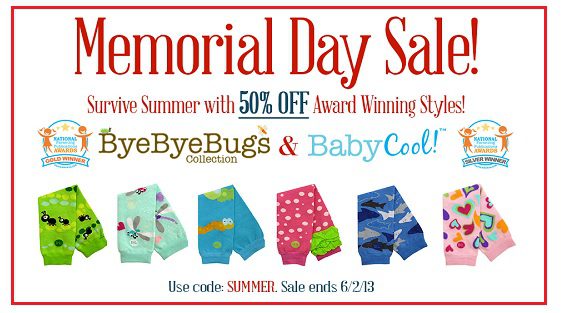 Baby Legs 50% off Sale | Baby Legs Coupon Code

I love Baby Legs!!!   And right now you can save 50% off Award Winning Styles at BabyLegs.com!!!  That is an awesome deal for a good quality product.  We have a few Baby Legs still floating around, my daughter likes to put them on her arms when it's cold for a layered look.  And they still fit her little legs even though she's 6!  She wears them to dance and gymnastics some times too!
Just click THIS LINK and check out the selection on sale and then enter coupon code SUMMER at checkout to receive the discount.

Sale ends 6/2/13.