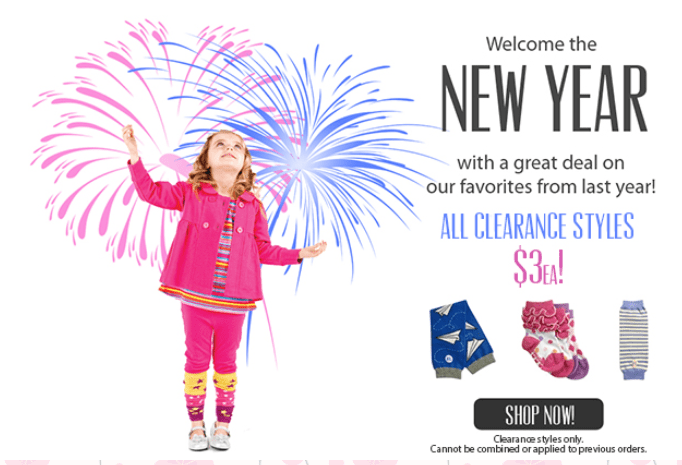 Baby Legs Clearance Sale – $3 Each

There is a great clearance sale happening at BabyLegs.  You will pay only $3 each for Clearance items at Baby Legs!!!   That is such a HUGE savings. Just click THIS LINK and head to the Clearance section.  No coupon code needed.  Shipping is a flat rate of $5.99.

Baby Legs are also great for the little one's arms!!!  They give it the layered look.  So cute!