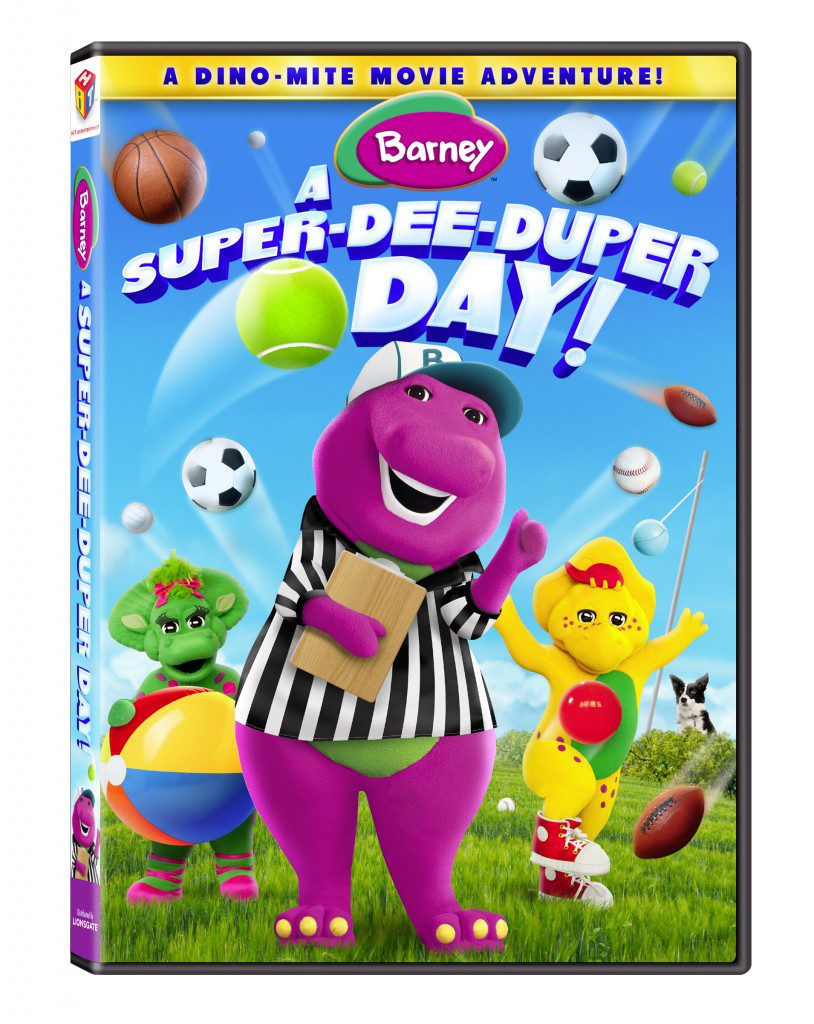 This post is Sponsored by Lionsgate and HIT Entertainment but my opinions are 100% my own!
It's a Tee-Riffic day for friends big and small as they celebrate the summer with Barney® in the all-new movie Barney: A Super-Dee-Duper Day which will be available only on DVD July 15, 2014 from Lionsgate and HIT Entertainment.
Trusted by moms and adored by children, Barney displays sharing, caring, imagination, dancing and learning on television, online and through live events, home entertainment, toys and publishing. Barney is celebrating over 25 years of love and friendship with the Barney 25 Million Hugs campaign. Barney is inviting fans of all ages to help him reach his goal of sharing 25 million Barney hugs around the world through the site www.ShareBarneyHugs.com and via email, Facebook and Twitter.
About Barney A Super-Dee-Duper Day
When Barney takes his friends on a dino-sized adventure, everyone has a Super-Dee-Duper Day! Barney encourages everyone to use their imaginations to remember the lessons they learned during their super Sports Day in the park showing them that sometimes the most rewarding activities are the most simple. From playing ball and hopscotch to riding bikes, playing basketball and much more, Barney, BJ™, Baby Bop™ and Riff™ show how the power of friendship makes everything fun!
DVD BONUS FEATURESBJ's
Batting Cage Counting Game
I Love You Karaoke Music Video

(1) Koupon Karen reader will win Barney: A Super-Dee-Duper Day DVD.

To enter the giveaway, use the Giveaway Tools widget below. Email and feed subscribers will need to click-through to the site to enter the giveaway.
As a reminder, comments left on Facebook or Twitter will not be included. You must follow the instructions on the widget about the proper way to enter. Of course Facebook is in no way associated with this giveaway!
Disclosure: I received a Free product for review. My opinions are 100% mine.