Bath & Body Works has some pretty good sales going on right now including a Buy 1 Get 1 Free Candle Sale!  Plus, for a limited time, you'll get FREE shipping with a $50 purchase!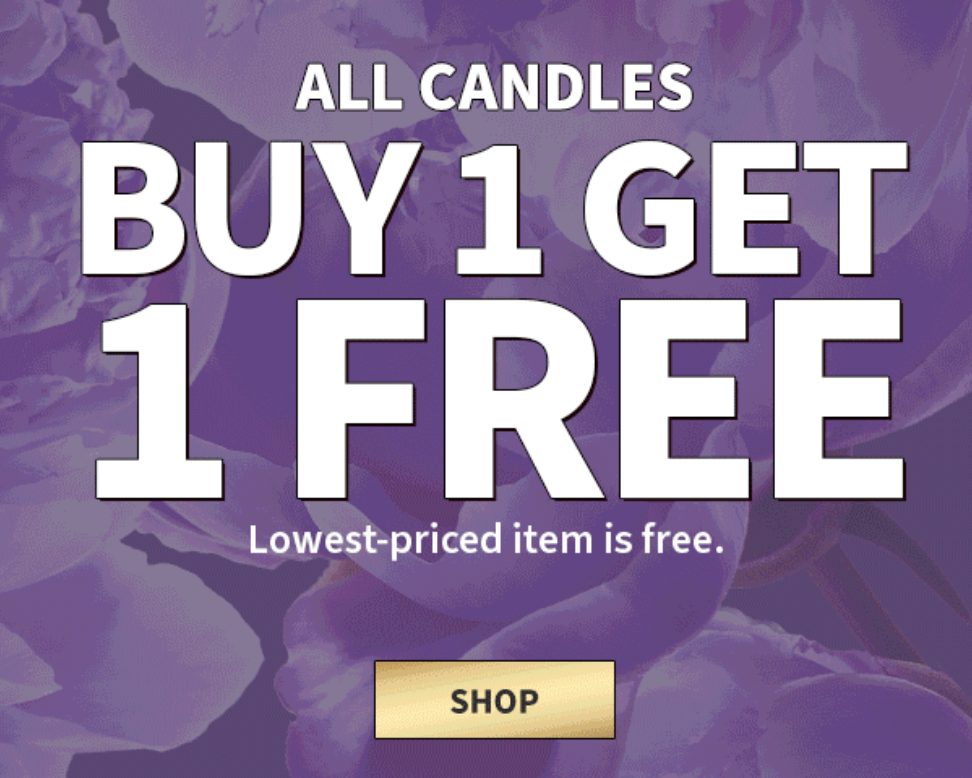 For a limited time, all Bath & Body Works Candles are Buy 1 Get 1 Free.  You'll receive the lowest-priced item for Free so keep that in mind as you shop.
You can also get 1 FREE Full-Size item FREE when you buy 3.  With the FREE shipping offer, this is a great time to grab some stuff for yourself or for gifts.  These are perfect for Mother's Day!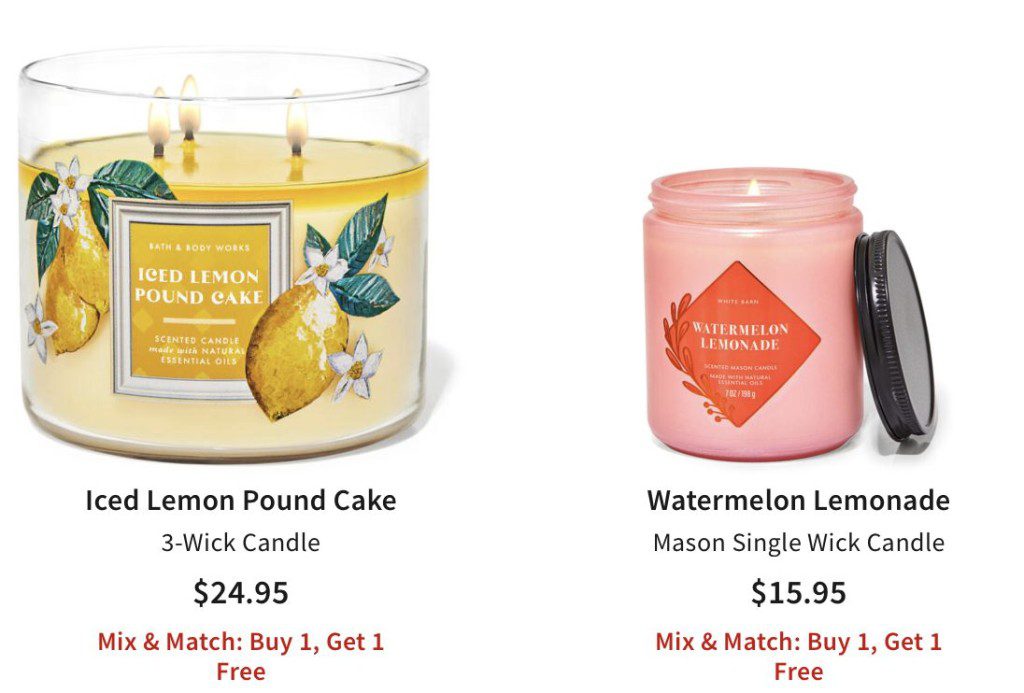 You can Mix & Match and there doesn't seem to be a limit on how many you can purchase.  Plus, when you place a $50 order, you'll get FREE Shipping!  These deals are for a limited time only, and some scents will sell out fast!

Want more Deals?  LOOK HERE.