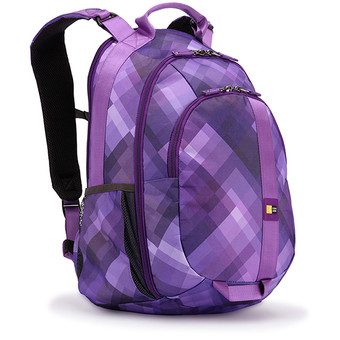 This post is Sponsored by Case Logic but my opinions are 100% my own!
Back to school is here and today I want to talk about backpacks.  Specifically the Berkeley Plus Backpack because I love it!  I don't ever remember using a backpack when I was in grade school.  I don't think we even had homework back then.  The amount of homework my girls gets each day is crazy and they are only in the 2nd and 4th grade!    So a big back pack is a necessity.  When my oldest went to Kindergarten the teacher sent a note home saying they needed a backpack, and a real one, not a little cutesy one.   They didn't so much as have homework all the time in Kindergarten, but they took a lot of stuff home so they needed something big to transport it all.
And of course each year we need a new backpack because they really do get worn out with all the stuff they take back and forth.  And it has to be cute.
Berkeley Plus Backpack Review
We received the Berkeley Plus Backpack in purple like above and my little one claimed it immediately because purple is her favorite color!  Even though she is only in grade school, it's a great backpack because big and perfect with all the pockets and spots it has.  My girls love to read and usually carry 3-4 books in their backpack at a time.  Yes, it does get heavy for her!
I have to be honest here, I really like the Berkeley Plus Backpack and the next time we go on vacation, I'll probably use it because of all the space it has.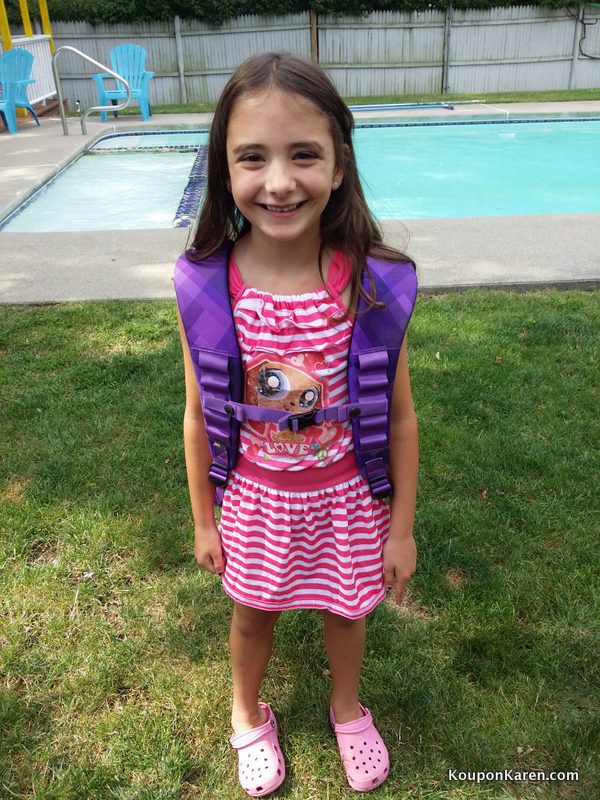 Here is my little one already to go for the first day of school!  Notice along the front straps, there are spots to tuck in pens and such.   And a strap to keep it on your shoulders.   I love that part.  I hate when it slides down my shoulder.   That strap that goes across also offers extra support when it's heavy.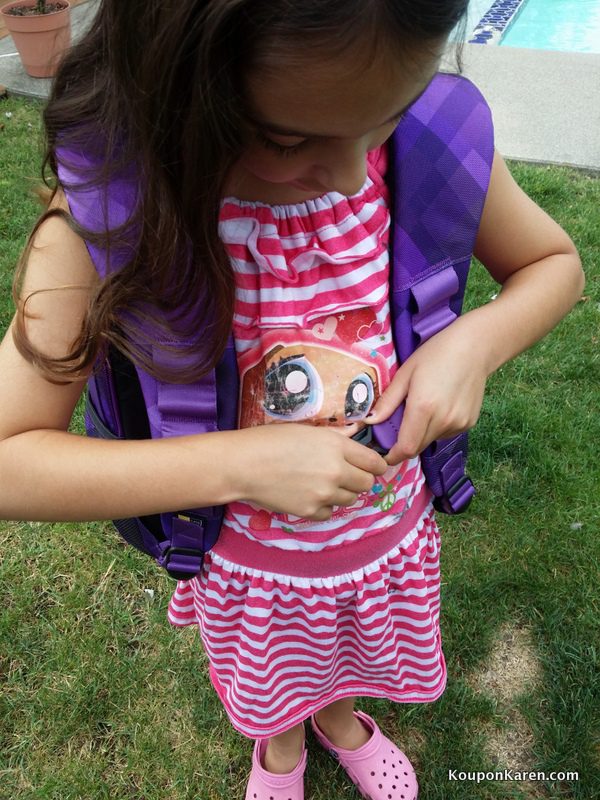 She can even unbuckle it herself.  It's pretty easy and stays put.   Isn't the purple color pretty?  It's actually called Twilight and it comes in for other colors – Calypso, Wasabi, Anthracite and Storm.   With these choices of color and design for the Berkeley Plus Backpack,  there is a color for everyone.  The Anthracite is very sharp looking and great for a college student.  (Well they are all great for college student but looks grown up!).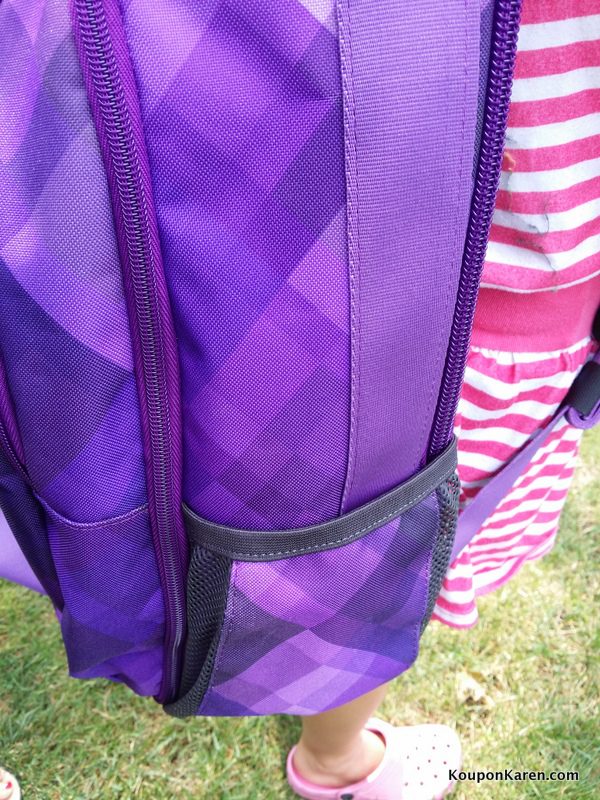 There are pockets on both sides for bottles.  And they are big enough to actually put a water bottle in.  I hate when backpacks have a really tight side pocket and you can't fit anything in it. The Berkeley Plus Backpack is not one of them! That usually drives me crazy!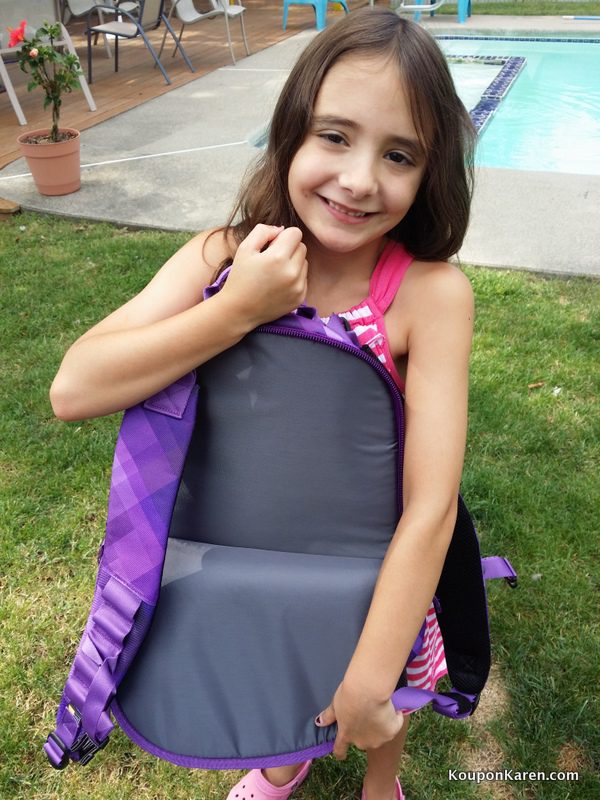 There are 4 zippered compartments in the Berkeley Plus Backpack.  This is the biggest and main compartment and it's perfect with high visibility for packing and easy access to items.   She'll likely keep her folders in there since it lays nice and flat.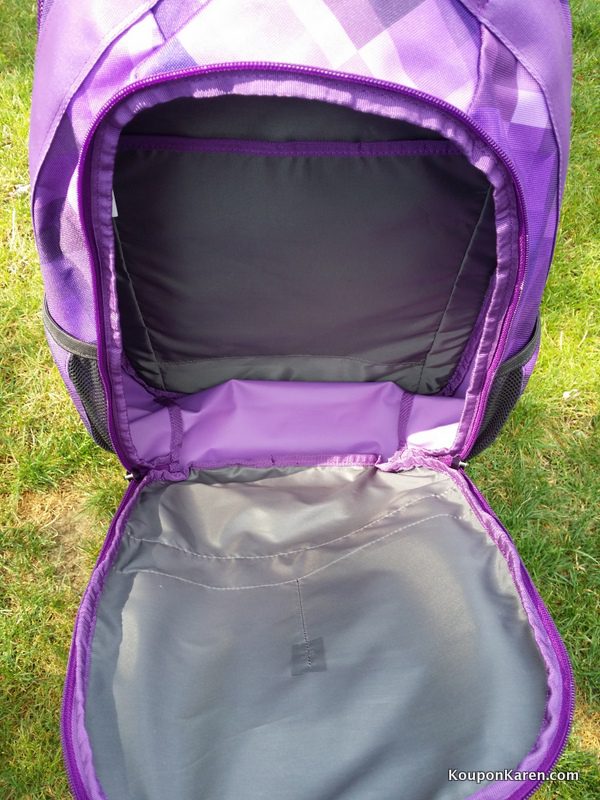 The middle compartment has a pocket for your tablet and fits a laptop if needed.  She'll use this section for her lunch box and pencil box since it's deeper.  And she can easily get them in and out.  I'm sure she'll put some books in the tablet pocket or a few hidden treasures.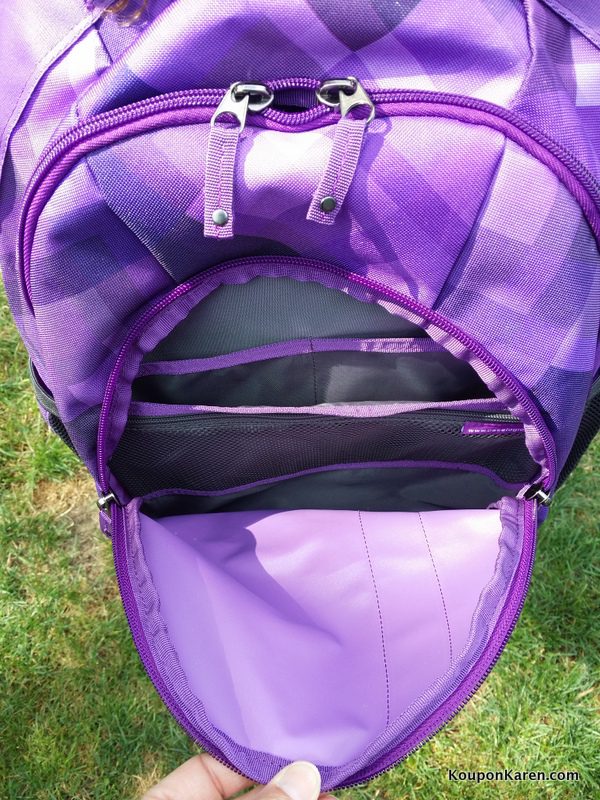 And the most outer compartment has plenty of room for pens, pencils, tissue, small electronics and such.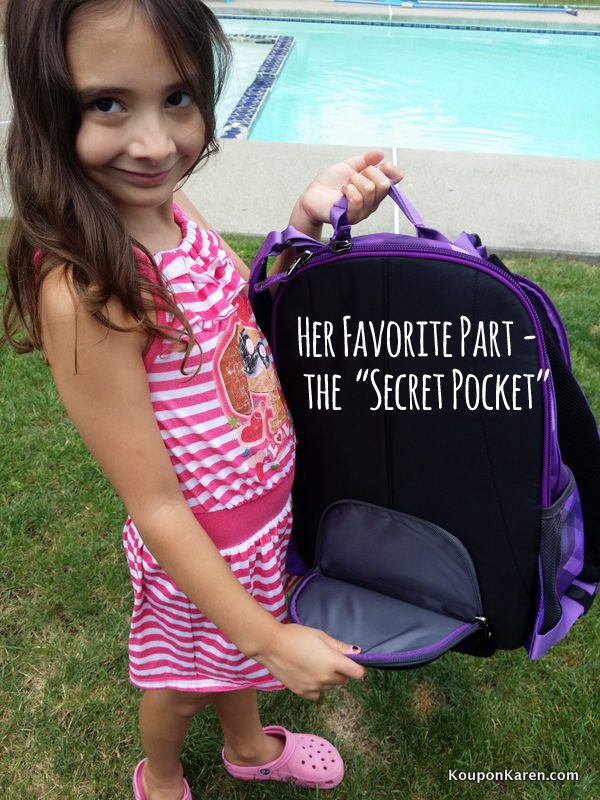 The 4th compartment is found in back and sits near your back.  It's her favorite one and she calls it her 'secret pocket'.   It's made to keep valuables close to you and away from reach but she won't be putting valuables in it.  This is one aspect that makes me want to take the Berkeley Plus Backpack with us when we travel, because I'll feel comfortable putting my valuables in there and not worry about getting pick pocketed!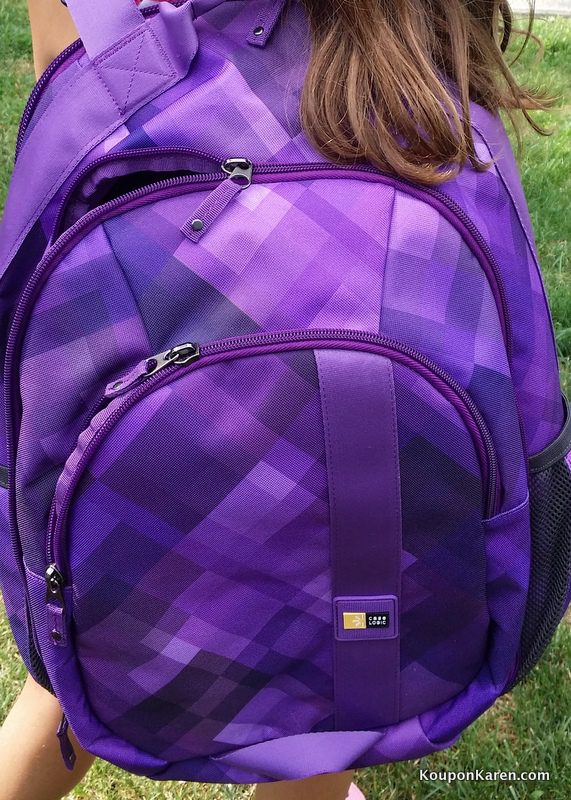 I really love the Berkeley Plus Backpack and it looks and feels very sturdy and well made.  I'm sure she'll get lots of use and this is one backpack I think will last longer than the others they've had.

She has it packed and ready to go.  We start school in less than 2 weeks – but who's counting!
The durable Berkeley Plus Backpack can be purchased online at CaseLogic.com and sells for $59.99.
Disclosure: I received a Free product for review. My opinions are 100% mine.