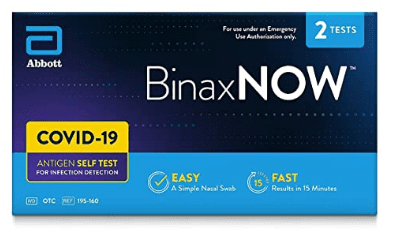 If you are looking to get your hands on some at-home Covid-19 tests you are probably having a hard time.  I know I am.  Amazon has a few different ones including the BinaxNOW COVID-19 tests, which are the ones I've been looking for.  They go in and out of stock fast so you have to be quick.
You may also find the BinaxNOW at Walmart here.  Again, these go in and out of stock.
If that one is out of stock try these.  There are thousands of reviews on all of them so they are probably just as good.
The first two have mostly 5-star reviews.  Check them out.
This one is more like the PCR tests, it's not the Antigen test.  I know nothing about it, but wanted to put it out there as an option for you.