Product Name: Bratz and Moxie Girlz True Hope Dolls
Product Information:  Back in February MGA announced that they wouldl be coming out with hairless fashion dolls to support the fight against pediatric cancer. Under the banner ""True Hope," MGA would release three Bratz® dolls – Cloe™, Yasmin™ and Cameron™, and three Moxie Girlz™ dolls, Avery™, Sophina™ and Jaxson™.  Available at Toys"R"Us® stores and toysrus.com beginning in June, MGA will donate $1 for every "True Hope" Bratz® and Moxie Girlz™ doll, sold to distributors, to City of Hope for cancer research.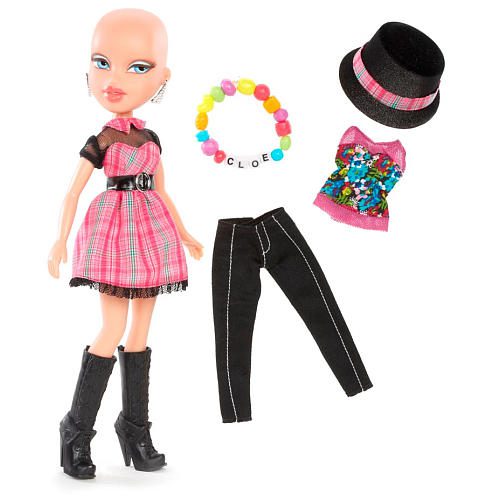 My Thoughts:  We received the Bratz Cloe doll pictured to the right for our review.  My girls loved it and didn't even think much of the fact that she didn't have hair because they've seen bald people before and they just think of it the same way as if they had a different hair style!
But it was a good opportunity to sit down and explain to them how lucky they are to be healthy and that there are children that are very sick with cancer and they lose their hair when they go through treatments.  My brother has cancer as a child (he's very healthy now!) and he did lose his hair so we talked about that, which they weren't aware of, and it made it more a reality to them.  They had lots of questions too!
The girls enjoyed playing with her and asked for a second one so they each had a doll.  They loved that she came with a hat, especially a cute one my 5 year old said!  My oldest told me the doll works the same way, with or without hair, just like people that are sick – they are still people.  That just made my heart melt!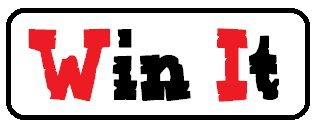 (1) Koupon Karen reader will win a True Hope Doll.
To enter the giveaway, use the rafflecopter widget below. You can now sign in with Facebook and it will remember you each time you enter another rafflecopter giveaway. Of course Facebook is in no way associated with this giveaway, the people of rafflecopter just want to make it easier for you to enter giveaways now.
As a reminder, comments left on Facebook or Twitter will not be included.
Disclosure: I received the same prize as the winner for review. My opinions are 100% mine.