Last weekend a friend of mine posted some beautiful pictures of the Sunflowers at Buttonwood Farm in Griswold Connecticut on Facebook.  I LOVE Sunflowers so the pictures immediately caught my attention.  I looked up the farm and saw it was only 35 minutes from my house – I had to take the girls there, I knew they'd love it.
They actually get pretty excited for a road trip, even if it's not very far.  They love driving down back roads through places they've never been before so they were excited to go.  We first stopped at Panera for breakfast to see my nephew that works there.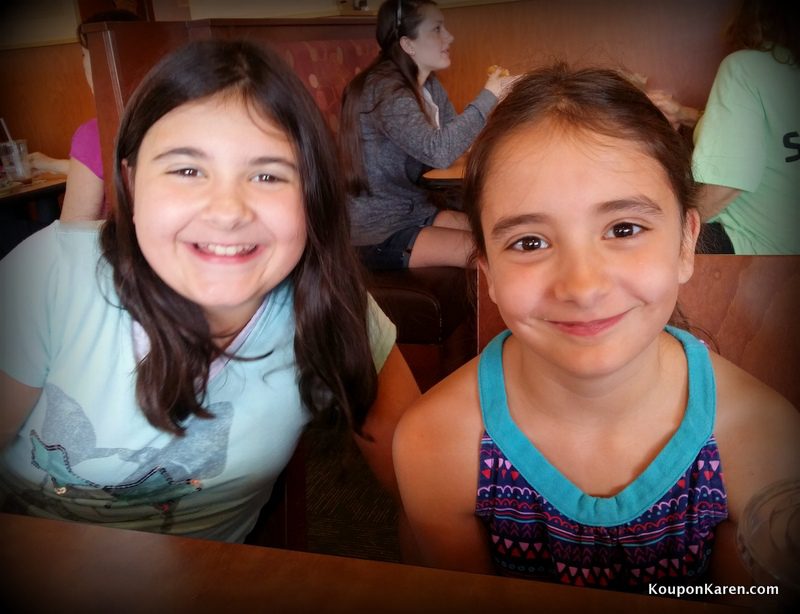 And then we headed to Buttonwood Farms to see the Sunflowers.  It's a super easy ride for those of you that are local and it's off exit 5 in Rhode Island.  I am not sure if I was more excited or they were but I had visions of beautiful Sunflowers…. and boy was I right on!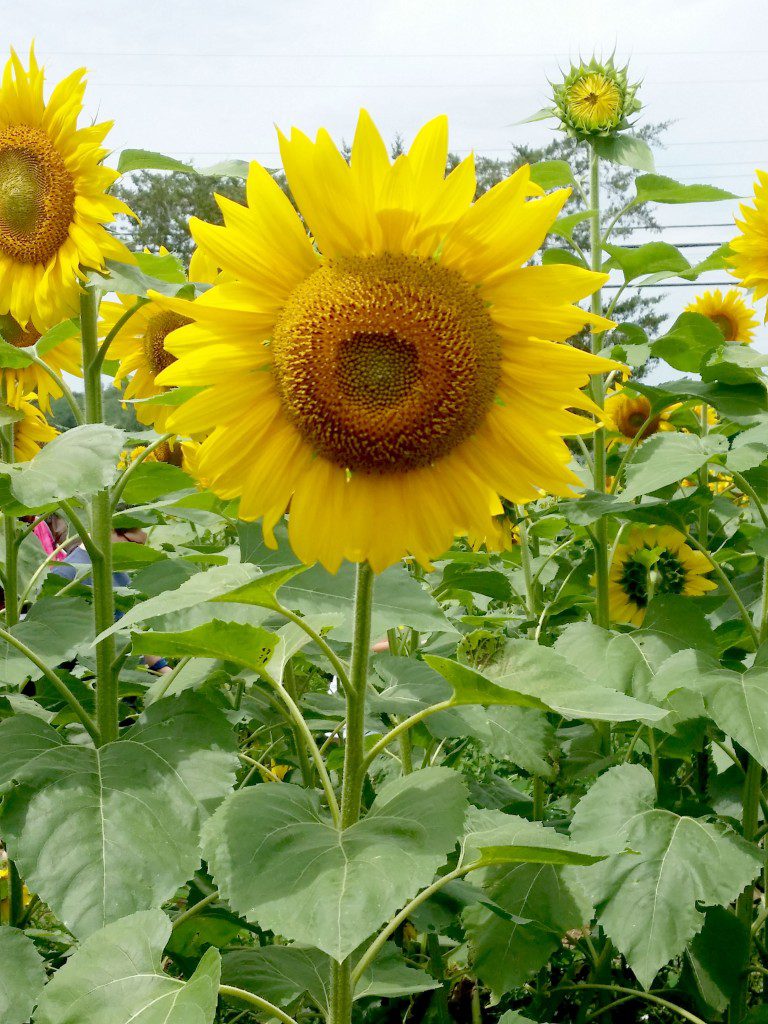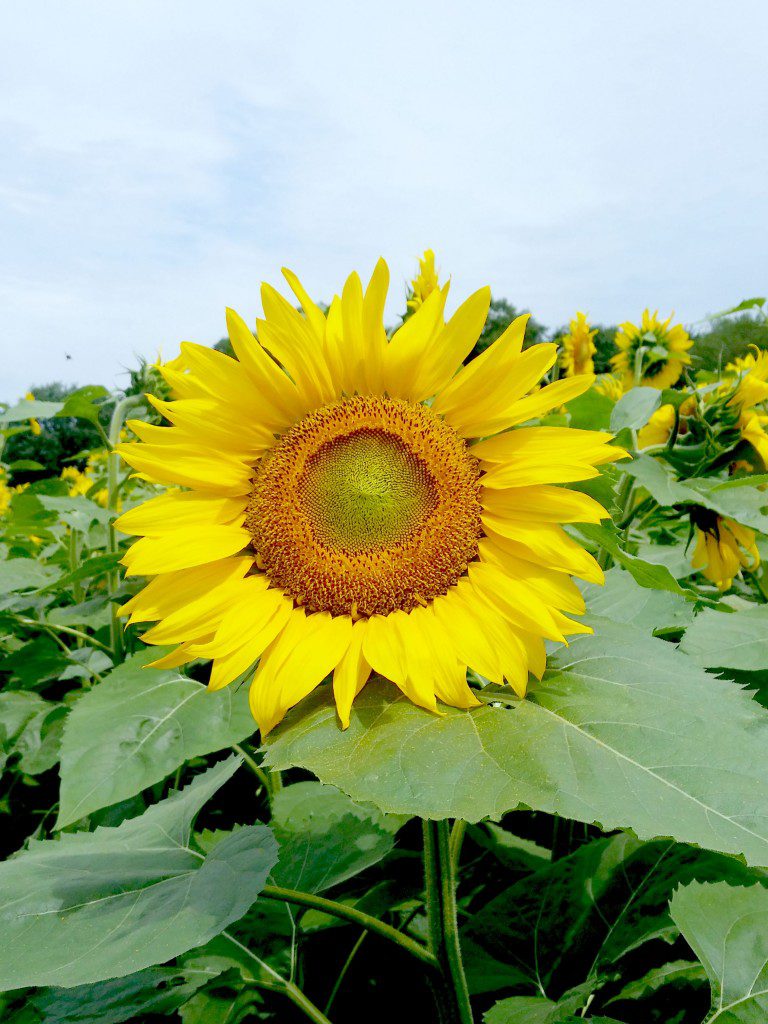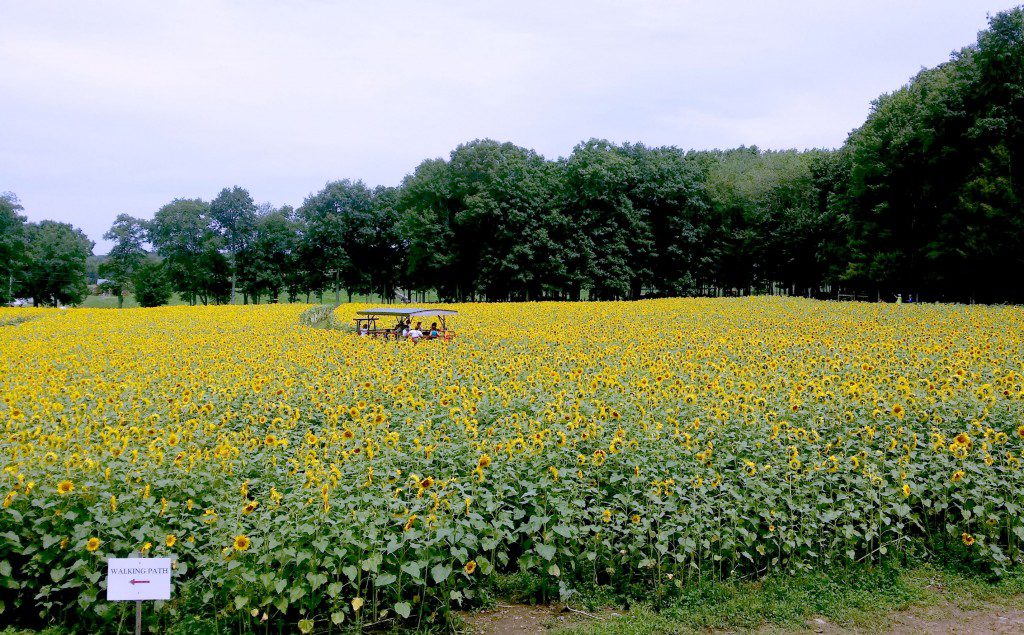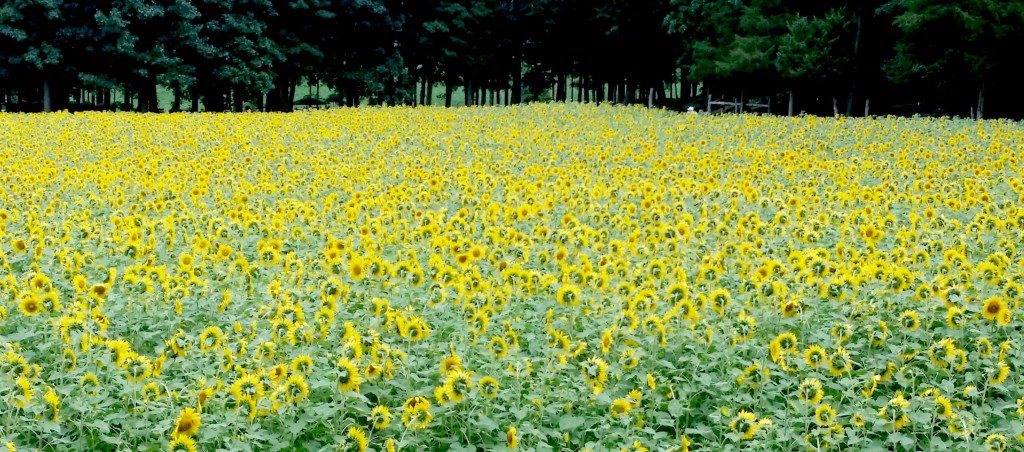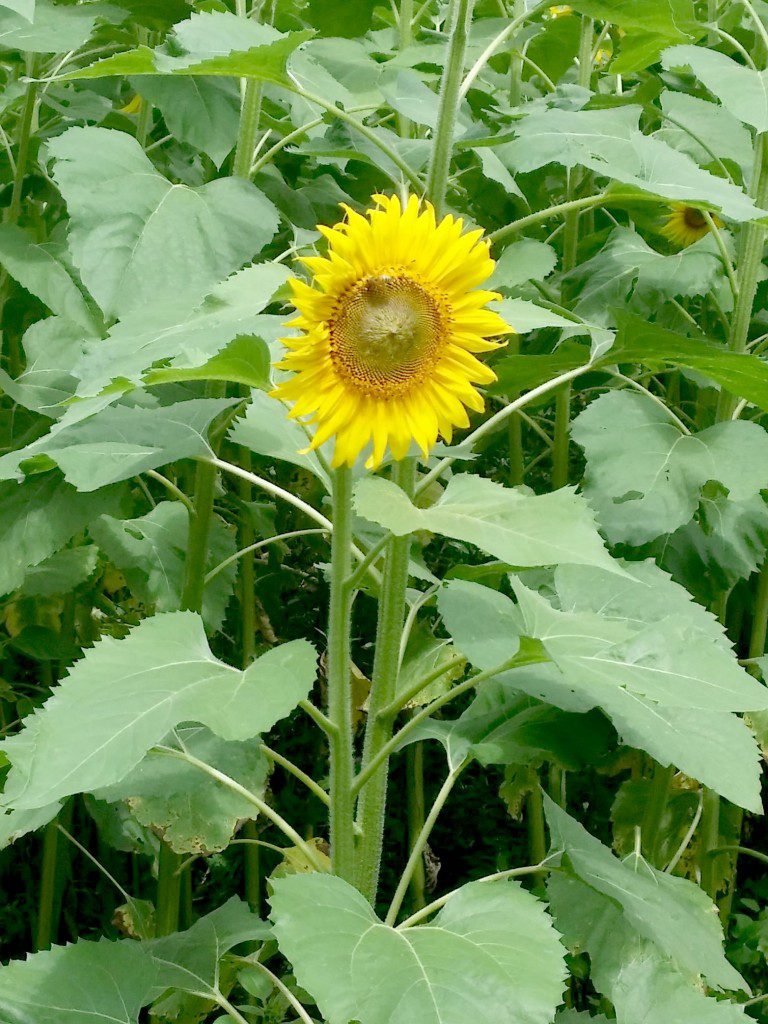 There were thousands and thousands of sunflowers there.  And each one was unique!  It was pretty hot the day we were there but we still enjoyed it.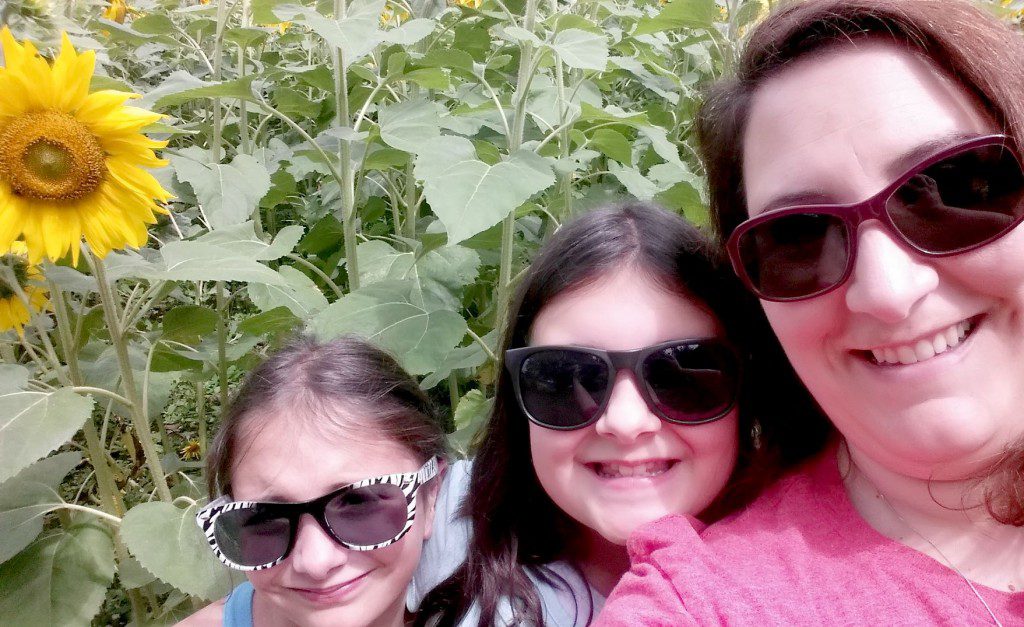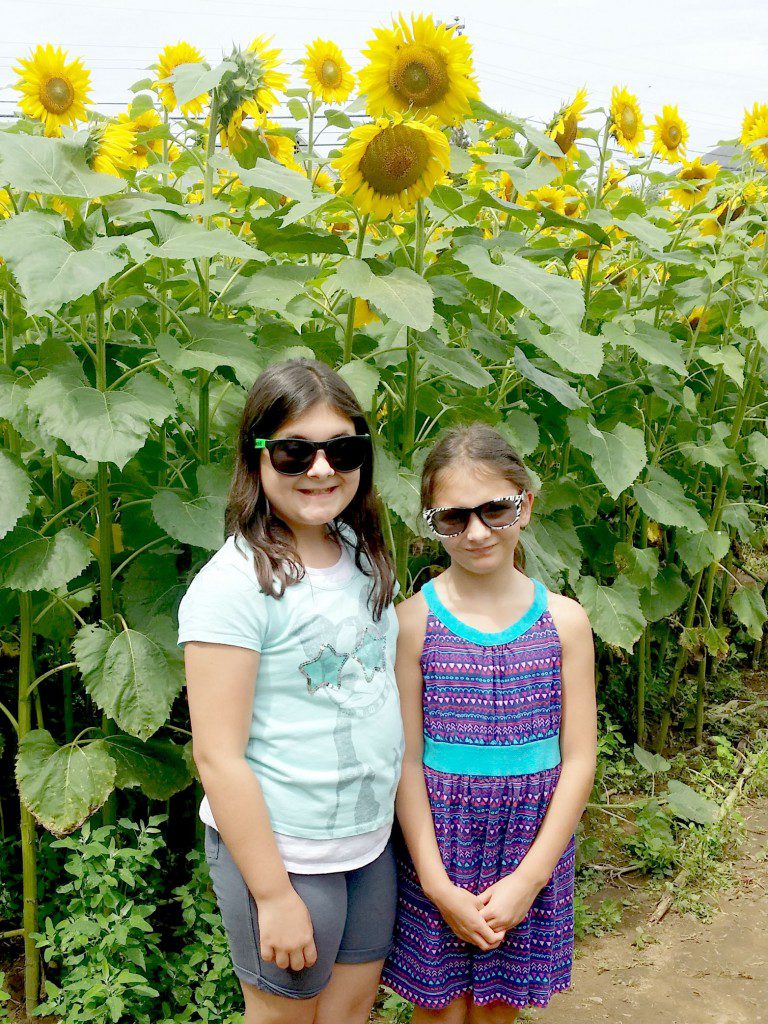 My little one gets tired of smiling in pictures most days so excuse her "forced" smile.  She was pretty happy to be there!  (Notice her cute dress… it's a Tea Collection dress and one of my favorites!)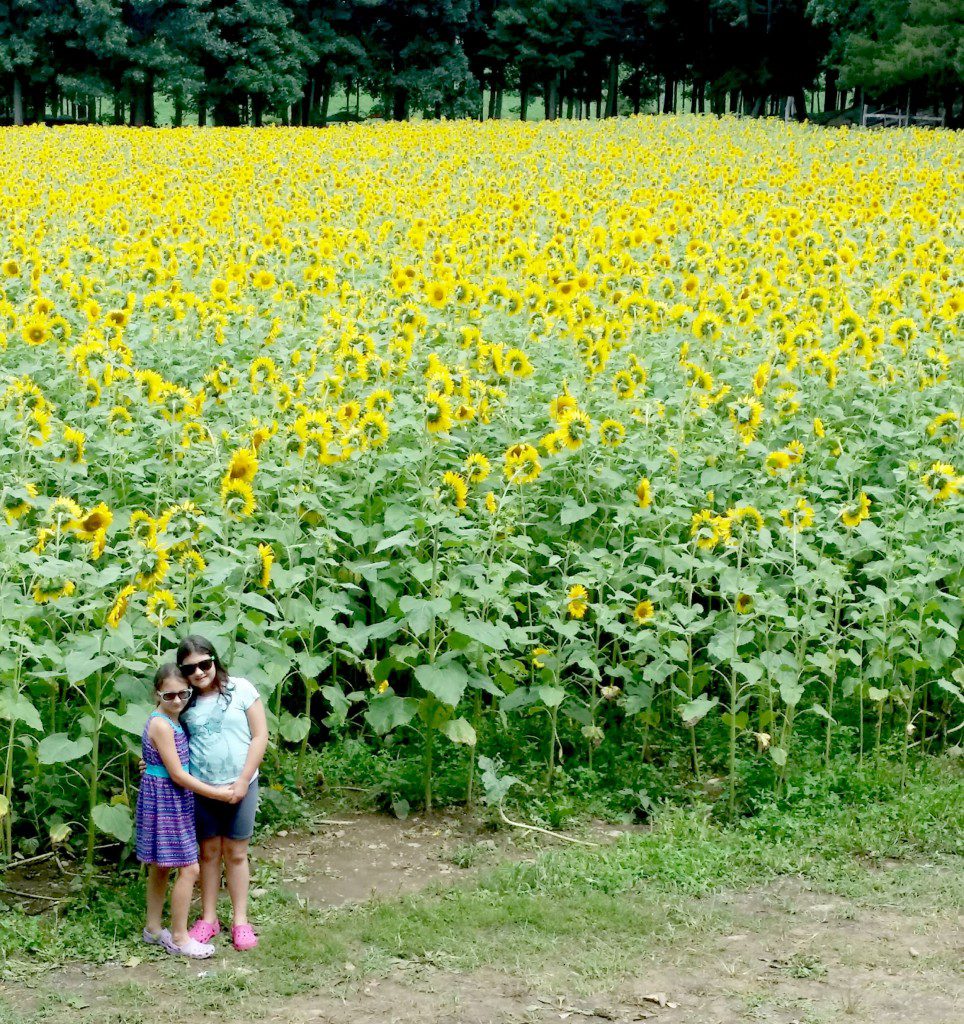 Each summer Buttonwood Farm raises money for the Make a Wish Foundation through their Sunflowers for Wishes program.  They sell bouquets of sunflowers for $10 each along with Sunflower T-shirts, note cards, and even Sunflower Ice Cream and all the proceeds go to Make A Wish of Connecticut.  I love companies that give back so of course we bought some flowers and a t-shirt!    We also had Ice cream but we didn't have the Sunflower Ice cream.  I'm sure it was good!
The sunflowers should be around for a bit now so if you are local, I highly recommend taking a ride.  They are beautiful!!