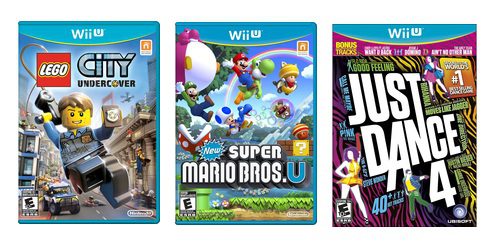 Buy 2 Wii U Games Get 1 FREE at Target
In case you missed this sale earlier in the week, I wanted to remind you about it!   If you got a Wii U game recently and are looking to stock up on games, you are going to love this sale! Head on over to Target.com and when you Buy Two Wii U Games at Target, You'll Get One Free! Just click THIS LINK an add 3 games to your shopping cart and the third one will be deducted at checkout.
Sale ends 3/2/13.
If you are looking to buy a Wii U there is also a sale on those! CLICK HERE to get a Free $25 Target Card with Purchase of a Wii Console Bundle!