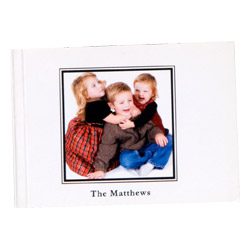 Here's a nice deal for Grandparents Day. When you purchase a Mini Book
at Seehere.com you'll receive another one FREE! So you can either get one for each set of Grandparents or one for them and then a FREE one for you! The mini books are great because they are easy to tote around. WE all know how much Grandparents like to show off the grand kids. Once we have kids we don't matter anymore, it's all about them!
This is an affordable and portable way to share your photos. You can even design a unique picture cover. Mini photo books make great party favors or gifts for groups as well.
Details..
2 ¾" x 3 7/8"
White printable cover
Soft bound
24 pages
Premium, bright white 100 lb. paper
Sign up or into your account at Seehere.com and place (2) Mini Books in your shopping cart then use promo code minibook-3 when checking out. Please note that the code is case sensitive.

This offer expires 9/8/10.