There are certain brands that we never stray from and toilet paper is one of them.  I grew up using Charmin and since I left my parents house many years ago, I've tried other brands but I keep coming back to the same thing and that's Charmin!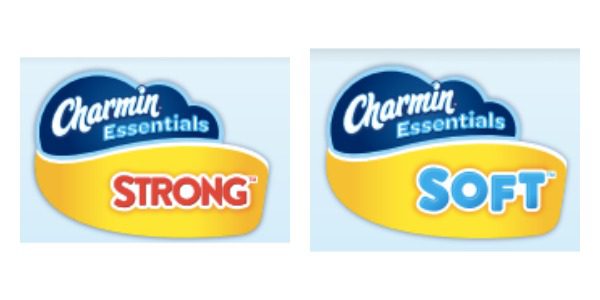 Charmin has some new products in stores right now – Charmin Essentials Soft and Charmin Essentials Strong. Charmin Essentials Strong provides a bigger Charmin roll at a Scott 1000-like price* and Charmin Essentials Soft provides Charmin-like softness at an Angel Soft-like price.
Charmin® Essentials Soft &Charmin® Essentials Strong are clog-safe and septic-safe with 3x the strength so you can feel your cleanest.
Charmin® Essentials Strong and Charmin® Essentials Soft are available online and at local retailers nationwide in a variety of different sizes.
Check out the entire line of Charmin® Products
Charmin® Essentials Soft
Charmin® Essentials Strong
Charmin® Ultra Soft
Charmin® Ultra Strong