ChocZero uses a zero-calorie, low carb natural plant called monk fruit to create delectable chocolate that's low carb and sugar-free. Indulge in some more chocolate minus the sugar crash and extra calories. Whether you're on the keto diet or simply hoping to reduce your sugar intake, ChocZero has savory options to fit a healthier lifestyle.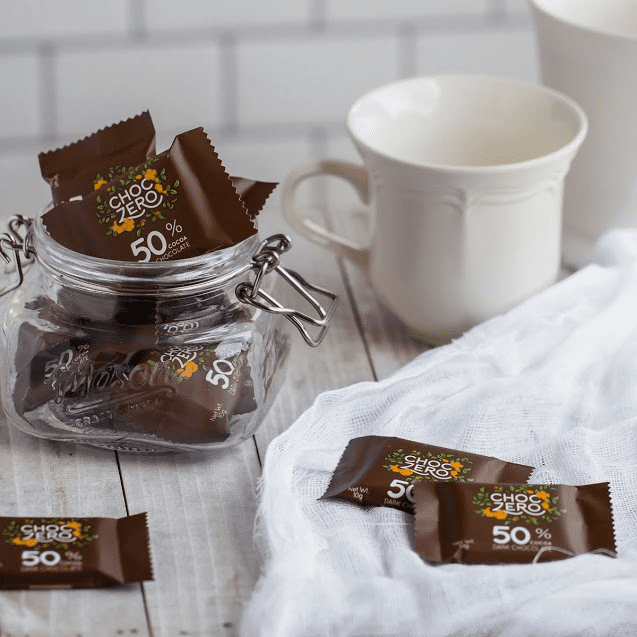 We tried Choc Zero and it's delicious.  You can't tell that it's sugar-free so it's a great option for those cutting out sugar.  The fact that it's zero calories boggles my mind because it tastes so good that I feel guilty enjoying it.  Needless to say, the samples we received didn't last very long in my house.
I absolutely recommend you check out this amazing guilt-free chocolate.  It comes in Milk, White, and Dark Chocolate flavors.  They even have sugar free chocolate syrups.  ChocZero would be a great idea for a stocking stuffer or a gift basket.
Check out more 2019 Holiday Gift ideas here!