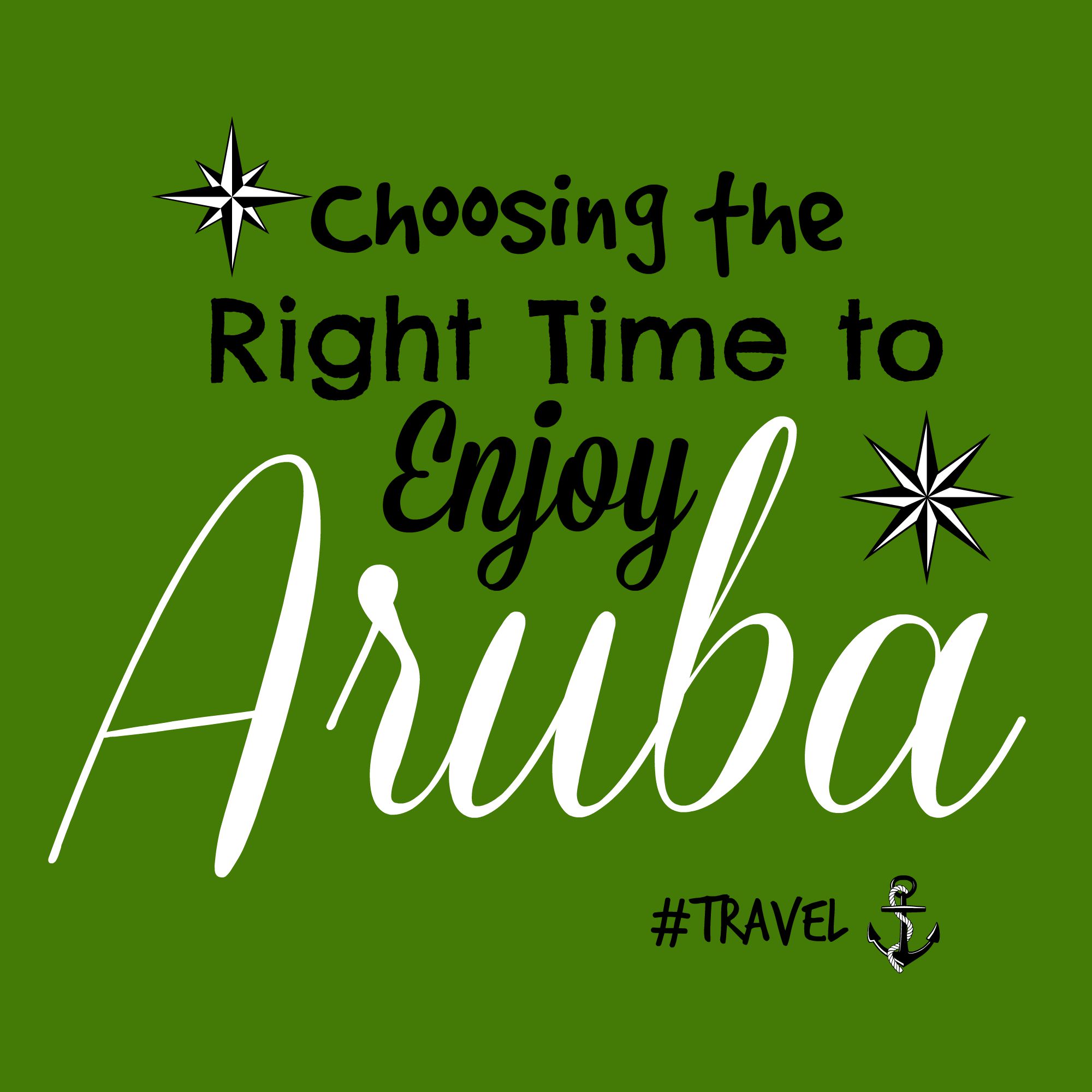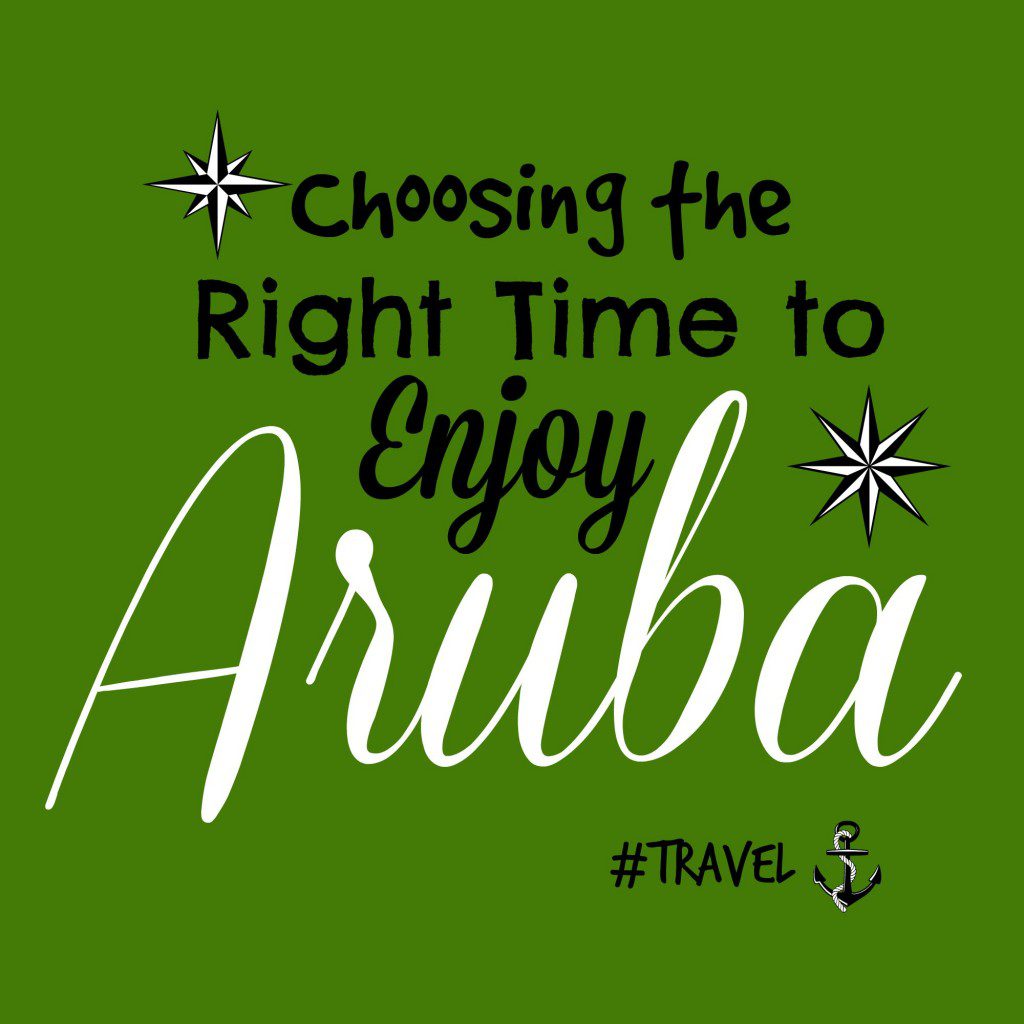 I hope you've been enjoying the Travel series I started last month.  While it's nice to go on vacation, some seasons are better than others to travel to certain places.  Aruba is one of them.
We all dream of tropical beaches and warm Caribbean nights, and travel is more efficient to plan and affordable to enjoy. However, whether the problem is a rain season or a huge increase in prices during peak season at your destination of choice, there are certain times to visit a tropical paradise that are better than others. Palm Beach, Aruba is known for its great year-round climate and it's also out of the range of most tropical storms, but there are other considerations you should look into before booking your trip. Here's a seasonal rundown of the best and worst times to visit Aruba.
Choosing the Right Time to Enjoy Aruba
Winter
The Winter months are the time when most people travel south to warmer climates for the holidays. From November until just after Spring break, you'll find that it's hard to get reservations on short notice. You're also likely to endure long lines at attractions and long waits at the more popular restaurants. The prices are also higher this time of year, for both transpiration and hotels. However, if you plan it right you'll enjoy a nice holiday away from the winter blahs.
Events in peak season include Carnivale, which is in January or February, dependent on the onset of Lent.
Off-Season
If you're hampered by school or work schedules, you may be forced to travel during summer break or the winter holidays. The off-season is generally from April to August. The temperatures are hot, hot, hot in the summer months, but there are strong prevailing winds that help make it bearable. This is a good time for surfers because the trade winds really kick up the waves. It's also a good time for travelers who want to save money on transportation costs and accommodations. There are still enough visitors this time of year to ensure that the main attractions remain open, but it's not so crowded or expensive as during the peak time.
There are a number of interesting and fun events happening this time of year, especially in June, when you can enjoy the Aruba International Film Festival and the Aruba Wine, Food & Art Festival. There's also a Beach Soul Music Festival in May.
Autumn and Spring
Of these two seasons, Fall is the best bet for an affordable, enjoyable trip to Palm Beach, Aruba. The weather is delicious, the winds are gone, and the majority of the tourists have headed home or have yet to arrive. In Spring, you'll have to work around the Easter holidays and Spring Break.
In addition to the gentle, warm climate, low rates and less crowding and expense, there are also festivals like the Caribbean Sea Jazz Festival, when you can enjoy great food and music in October.
If you search hotels on the Internet, there are many travel sites that advertise Palm Beach Aruba hotels and also include special deals and package discounts. Most of these systems are seamless, so you can read reviews; make your reservation, and even pay in advance from computers or mobile devices. Another way to go is to talk to your local travel agent. They often have connections and access to information that isn't available to the general public. Whichever way you choose, it pays to do careful research and plan ahead.