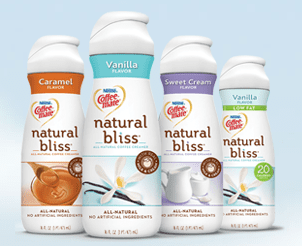 Product Name: Coffee-Mate Natural Bliss
Product Information:   Made with only a few all-natural ingredients, Coffee-mate Natural Bliss was created to offer dairy lovers a healthy way to flavor their coffee, naturally. Coffee-mate Natural Bliss is available in Vanilla, Sweet Cream, Caramel and NEW Low-fat Vanilla. Check out the Natural Bliss website and Facebook page for more information and delicious recipes.
Product Price: $2.69/box at grocery stores nationwide
I love adding some flavor to my coffee in the middle of the day and this is a quick and easy way to do it rather than having to purchase different flavors of coffee.   And much cheaper too!
Check the Natural Bliss Facebook page for a $1.00 coupon too!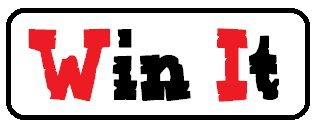 Want to win some?   Since this is a coffee related giveaway, Head on over to Koffee Karen to enter to win some Coffee-Mate Natural Bliss!
Disclosure: I received samples for review. My opinions are 100% mine.