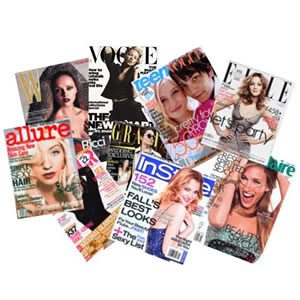 Coupons In Magazines
Magazines are a GREAT source for coupons – especially coupons you don't normally find in the inserts.  There are several magazines that have coupons in them every month but the best magazine to find coupons is All You Magazine.  Every month it's chuck full of coupons – and good coupons too!  As soon as the issue is complete, I will post a list of what coupons you can find in the up coming issue so you'll see if you want to purchase it or not.   The magazine itself is a great magazine and I love reading it, I don't just get it for the coupons – others I may but not All You Magazine!
All You Magazine can only be purchased at Walmart or through subscription.   A subscription is really the best value as sometimes you can get it as low as a $1.00 an issue.  When I find deals like that I always post them.
A lot of women's and parenting magazines will have coupons in them as well, but what you find will vary from month to month.  It's best to check each magazine thoroughly for coupons before you toss them into the recycle bin.   If you find one that has a lot of coupons that you tend to use, you should subscribe to it.  Then you'll get it at the best price possible.  It will probably even pay for itself with one issue if you use the coupons included.   DiscountMags.com has great deals on magazines and I list them everyday. 
You can see a list of the most recent issues of magazines with coupons and the coupons included HERE.  You may find one you had no idea had some good coupons!
( image source )
Looking to learn more about couponing? Check the Coupon Basics for more helpful information. More will be added over the next several weeks.