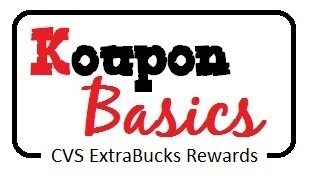 As you learned last week, the drug stores have great programs to get you in their stores and CVS is by far my favorite – but that's just my opinion.  Either way, you can save lots of money by shopping there each week for things your family needs and this week I will explain to you all the in's and out's of saving money at CVS.  But first I will share with you a little overview of their wonderful program!
CVS ExtraBucks Rewards

CVS has a wonderful program called the Extra Care program – to help you save on things your family needs and it's my favorite store to shop at.  I feel it's the easiest program of all the drug store programs but perhaps it's just because I use it the most.  It's very simple to follow once you know how it works.
First you need to get an Extra Care Card.  You can get one in the store or apply online at CVS.com.  Once you have your card, you'll want to sign up to receive emails and you'll get a $4 off $20 purchase when you do!  Once they've tied your email address to your card, you may also get coupons in your inbox from time to time!
Every time you shop, you will have to hand over your Extra Care Card so the cashier can scan it before they ring up your purchase.  There are several reasons that they need to do this each time but the most important part is so you'll receive the sale prices.  Otherwise without your card, you'll have to pay full price for the item.  Another reason is so they can track your spending so they can give you the proper savings in the form of ExtraBucks Rewards.
You'll receive ExtraBucks Rewards for almost every purchase you make, throughout quarter, either immediately or at the end of the quarter.
You can earn ExtraBucks Rewards from…..
Filling your Prescriptions
Purchasing Beauty Products
Weekly Sale Items
Quarterly Spending
To make sure you understand all aspects of the program, I will explain it to you in a few posts, not to overwhelm you.
Earning ExtraBucks Rewards from Prescriptions
For every 2 prescriptions you have filled at CVS, you'll receive $1.00 in ExtraBucks Rewards.  This is per card so if your family all has prescriptions it will add up quickly.  The ExtraBucks Rewards will print in the form of a coupon and there are a few restrictions which are noted on the coupon.  These are issued at the end of every quarter.
Looking to learn more about couponing? Check the Coupon Basics for more helpful information. More will be added over the next several weeks.