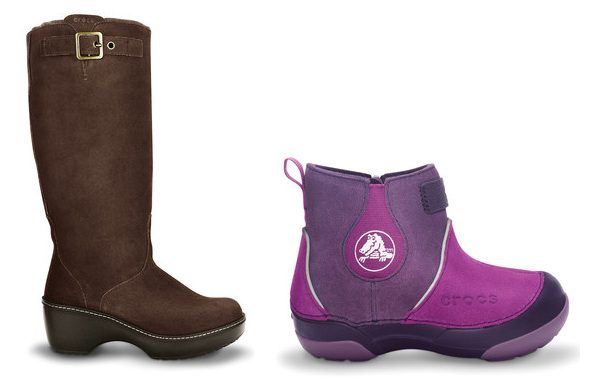 Another one of my favorite items is on sale at Zulily today!  I know there are some people that just hate Crocs, but not me – I love them and we own quite a few pair in this house.  But I never EVER pay full price for them.  Today on Zulily you can score deals on Crocs for the entire family.  They have everything from Boots to Flip Flops for sale today so check it out!
Of course it's FREE to join Zulily and once you are a member you'll receive an email each day with their hottest deals – designer items at a fraction of the cost. It's a great way to make your dollars stretch and get good quality items!
And when you use coupon code GAZU812 you'll save $5 off of a purchase of $50 or more.