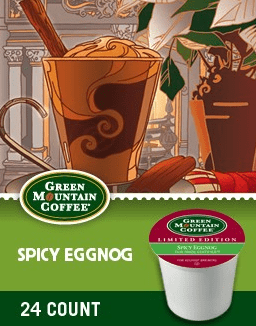 Cross Country Cafe – Green Mountain Gingerbread and Spicy Eggnog K-Cups for $11.99
This weekend at Cross Country Cafe you can get the 24 count box of Gingerbread or Spicy Eggnog K-Cups for only $11.99!!  This is going to be your last chance at getting these because once they are gone, they are gone!!!   Plus when you purchase 5 boxes you'll get FREE Shipping!  Check out the sale… HERE.
Sale ends 12/23/12.
This sale is only good today, Wednesday 12/12/12 so SHOP NOW!