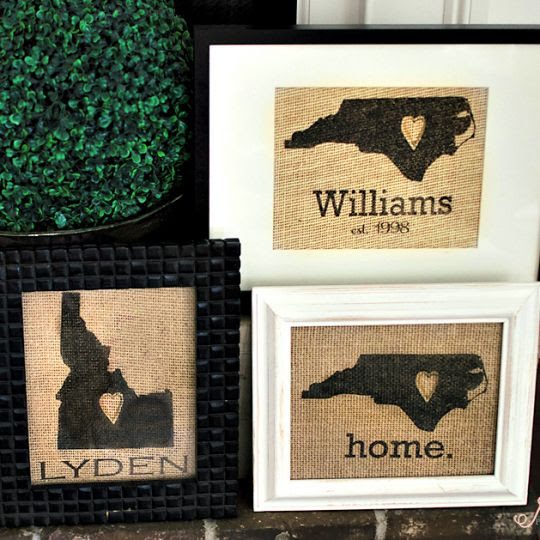 Custom State Burlap Prints only $6.95
Check out these adorable Custom State Burlap Prints that are only 6.95!  You can include your name, a saying or whatever you'd like!  This would make a good gift too!
Show your home-state pride with these Custom State Burlap Prints – a perfect addition to any décor!  Makes a great gift for a wedding or anniversary!
Details
Each customized design will come printed on REAL burlap. Select your state and enter desired text on the personalization line. Up to 12 characters for name/title works best with a 2-line maximum. The second line will be smaller print.
Suggestions include:
–last name
–home
–family name, est. – for example, Williams est. 2012. Established date will appear on 2nd line.
Each print will fit an 8×10″ matte or you can trim to fit a frame. Please note that the mattes and frames are NOT included!
Order your Custom State Burlap Prints today!
If you like this check out these deals too: