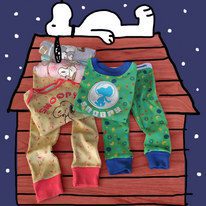 I just received my daily email from Zulily and they have some more cute things today including Vintage Snoopy cloths and American Apparel for Boys and Girls.
You can grab some cute Snoopy T's for under $10 which means if you have any credits in your Zulily account you can get them for just the cost of shipping.  You can earn credits for referring you friends so you'll save as they save.  Why not share, right?
Another new sale they have today is on the magazine Zoobooks.  Have you heard of it?  My girls LOVE animals and learning about animals so they love this magazine.  We've been getting it for well over a year now and I think it's a great magazine.   You can score a subscription to Zoobooks for only $15 for the year at Zulily today.  That's a savings of 50%.. not bad!