One Kings Lane has some new items this morning including these adorable Hooded Towels.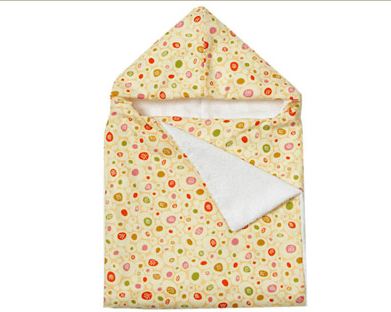 You can purchase this adorable Hooded Terry Towel at One Kings Lane for only $22!  If you still have your $15 Credit (no longer available) it's only $7.00! When you refer your friends to One Kings Lane and they make a purchase, you'll receive $25 in your account. So be sure to share this cute gift idea with your friends too!
Stylish, cute and colorful, Tourance's haute hooded terry towels offer something most baby towels don't: longevity. More generously sized than most, this soft, cozy towel will accommodate a tiny newborn, yet won't be outgrown until nursery school (or beyond!).
Made of: Cotton
Size: 40" x 37"
Care: Machine-wash cold wash, tumble-dry low.