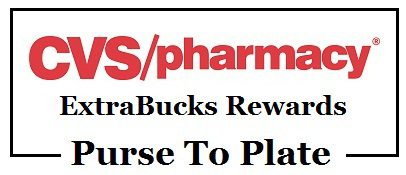 This week Jen from  Savor The Thyme had $13 ECB's that were burning a hole in her pocket so she did some shopping, and I think she did pretty good! She split her purchase into two transactions to roll some of her ExtraBucks Rewards.
Here is what she got….
Transaction #1
(1) Almay MakeUp Remover, $4.99
(1) Almay Eyeliner, $8.79
Used ECB's  – $10.00 and $3.00 ECB's
Paid $1.74 (with Tax)
Saved $13.00
Received $4.00 ECB's AND a $5.00 off $15 purchase coupon printed out!!

Transaction #2
(2)  Suave Professionals Shampoo, $2.00 each
Use (1) $1.00/2 Suave Professionals coupon
(3) Suave Body Wash, $2.00 each
Used (1) Buy 2 Get 1 FREE Suave Body Wash coupon
(1) Suave Dry Shampoo, $2.00
Used (1) $1.00 Suave Dry Shampoo coupon
(1) Coppertone, $8.99
Used $1.00 Coppertone Coupon
Used ECB's from last transaction – $4.00 and $5 off $15 that printed out!
Paid $7.11 (with tax)
Saved $20.64
Received $3 ECB's from Sauve products and $4 ECB's from Coppertone for next week
Her totals for both transactions are pretty impressive!
TOTAL Paid out of pocket $8.85 (with tax)
Saved $33.64
Now head on over the Savor The Thyme to see what recipe Jen put together using her $33.64 in savings to make a meal.