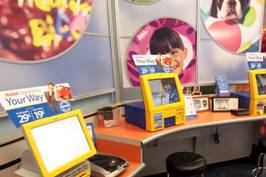 FREE 8×10 or Collage when you spend $20 on prints at CVS!
We all have a tough time decorating our homes. Nothing seems to fit a room better than hanging our favorite snapshots and portraits of friends and family, but choosing photos to be enlarged, arranged or printed can be long-winded and expensive. Luckily, CVS/pharmacy Photo Center is rolling out a brand new reward for customers: as of January 31 of this year, any customer that buys $20 worth of 4×6, 5×7 or 8×10 prints will earn a free 8×10 enlargement or photo collage.
Collages are especially perfect for turning favorite memories into creative displays for the home, office – even dorm rooms – and now that the holidays are finally over, most people have dozens of photos just waiting to be shared and displayed. No matter how many you're looking to print, there is no limit to the number of 8×10's you can earn, and when combined with any of the other periodic rewards offered to customers through interactive emails or weekly store circulars, you'll be poised to create a variety of fun (and affordable) photo keepsakes.
This offer is good in store only, not available online.