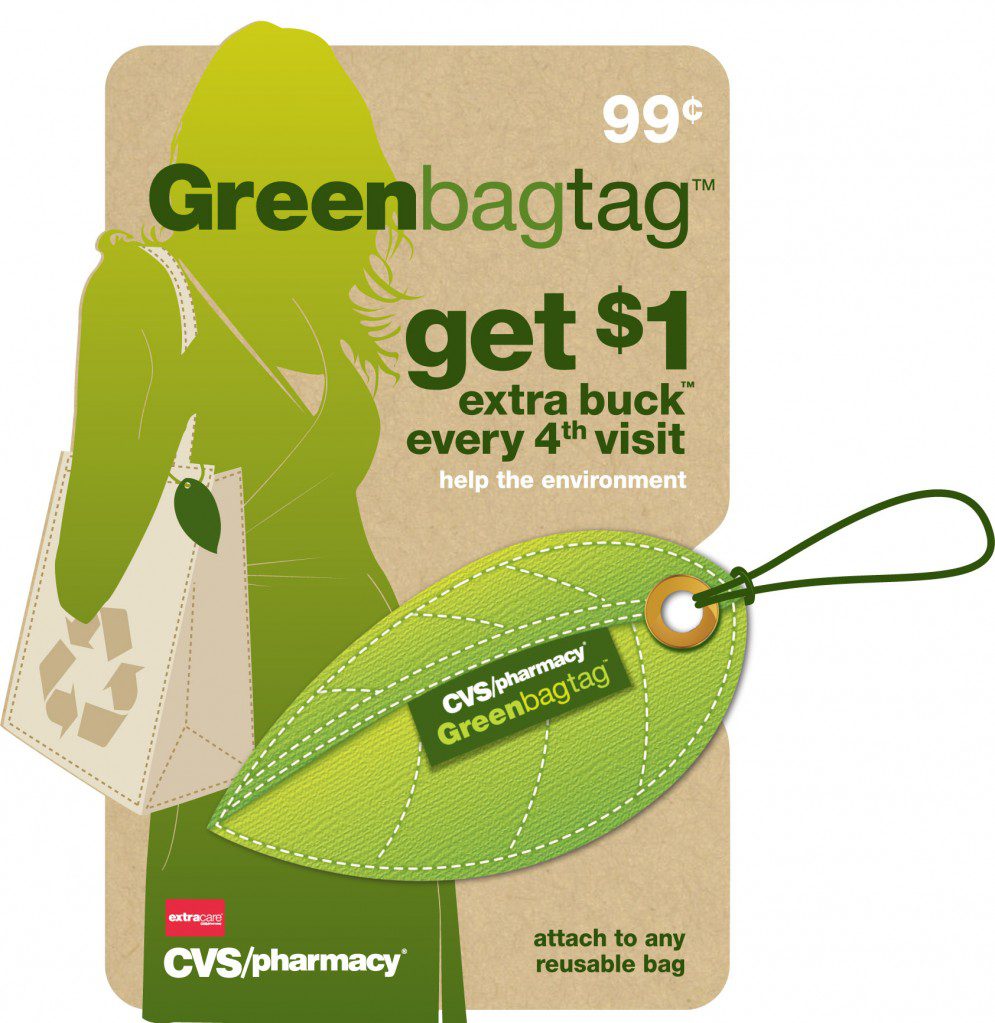 I'm sure a lot of you know that CVS has a program called Green Bag Tag.  You buy the Bag Tag for $,99 and then attach it to a reusable bag.  Each time you shop with a reusable bag, your Bag Tag gets scanned and every 4 shopping trips you receive $1.00 Extra Care Buck.  Not a bad deal at all!
Starting today, April 1, for one year, CVS will be donating 5 cents from every Green Bag Tag sold to World Wildlife Fund, one of the most respected and wide-reaching environmental conservation organizations in the world.
Just another good reason for you to buy the Bag Tag.
And this program is working pretty good. In the first six months of the Green Bag Tag program, cardholders have received $1 million dollars in ExtraBucks.  That's a lot of FREE Stuff!!!