Welcome back! My first suggestion of the day is this great book of Dad jokes.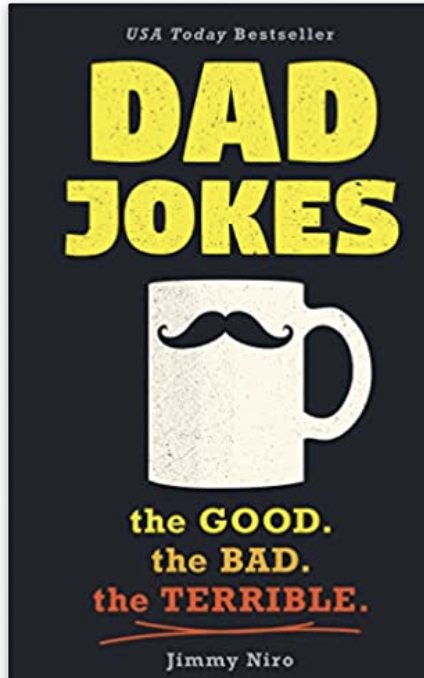 And, it's a great deal too! Normally $9.99 but on sale today for $5.93. Dad jokes are timeless art! While I highly recommend this book, I have to brag that I don't need it. I don't need it because I bring Dad's jokes to a whole new level. I perfected it because before I asked Karen to marry me I needed to win over her daughters. As a father of two boys, it was daunting to suddenly become a father figure to two teenage girls. So my Dad jokes had to cause epic eye rolls, such as this one…
We were driving, and I always let the kids listen to whatever they want in the car. I pretend to be confused about the artist when many songs come on. Usually, I will announce that "this doesn't sound like Taylor Swift" if it's a song by a different female artist knowing that I will get corrected and ridiculed by Karen's girls as they giggle away at my expense. This particular time, I pretended to insist that of course, this was Taylor Swift! They insisted I was wrong and that it was not Taylor Swift. I asked, "then who is it?" (Ummmm hello the Sirius XM screen is showing me exactly who it is by the way.) They yell out, "Dua Lipa!" And of course, I respond, "I can't do a leapuh right now! I'm driving! It wouldn't be safe!" sooooooooooooooo worth the eye rolls.
Get it HERE
Want more Amazon Deals?  LOOK HERE.
Amazon Prices change often and promo codes sometimes end sooner than they say.  This is the price as of the time I'm writing this post and the promo code worked when I tried it.
Don't have Amazon Prime?
That's ok you can Try Amazon Prime 30-Day Free Trial to see what it's all about! Once you try it out, you can cancel before your trial is up and pay nothing if you decide it's not right for you.
Some of my favorite benefits of Amazon Prime:
* Instantly watch thousands of movies and TV episodes
* Borrow Kindle books
* Get unlimited FREE two-day shipping (no minimum order size)
As an Amazon Associate I earn from qualifying purchases.