"I participated in an Influencer Activation on behalf of Influence Central for Dannon. I received product samples to facilitate my review as well as a promotional item to thank me for my participation. All views and opinions are my own, and do not necessarily represent those of Dannon."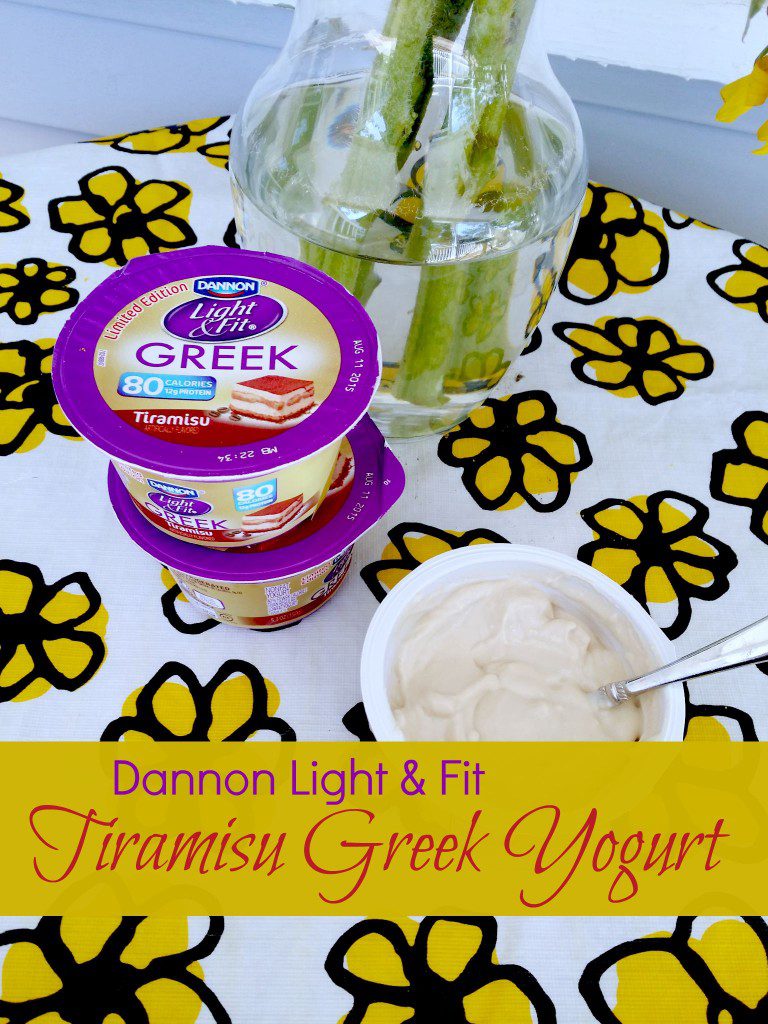 I have a very big sweet tooth.  I feel deprived if I can't have something sweet at least twice a day.  While I prefer a 'carb' sweet, I'm open to anything, as long as it's sweet!  But when I'm trying to lose weight or even maintain my weight (that's what summer is all about!), I sometimes find it hard to stick to it.
What makes it even harder, is we are on the go a lot in the summer.  I need to keep my kids busy but I have to remember to put myself first and make sure I'm getting the foods I need to full my body to keep up with them.  They are 10 and 8 and if I only had half of their energy… one could dream I suppose.
If I get off track just once, then that's it.  I have a hard time getting back on.  So I try to find things that I will enjoy, will curb my sweet cravings, I can take on the go and the most important part – something that is filling!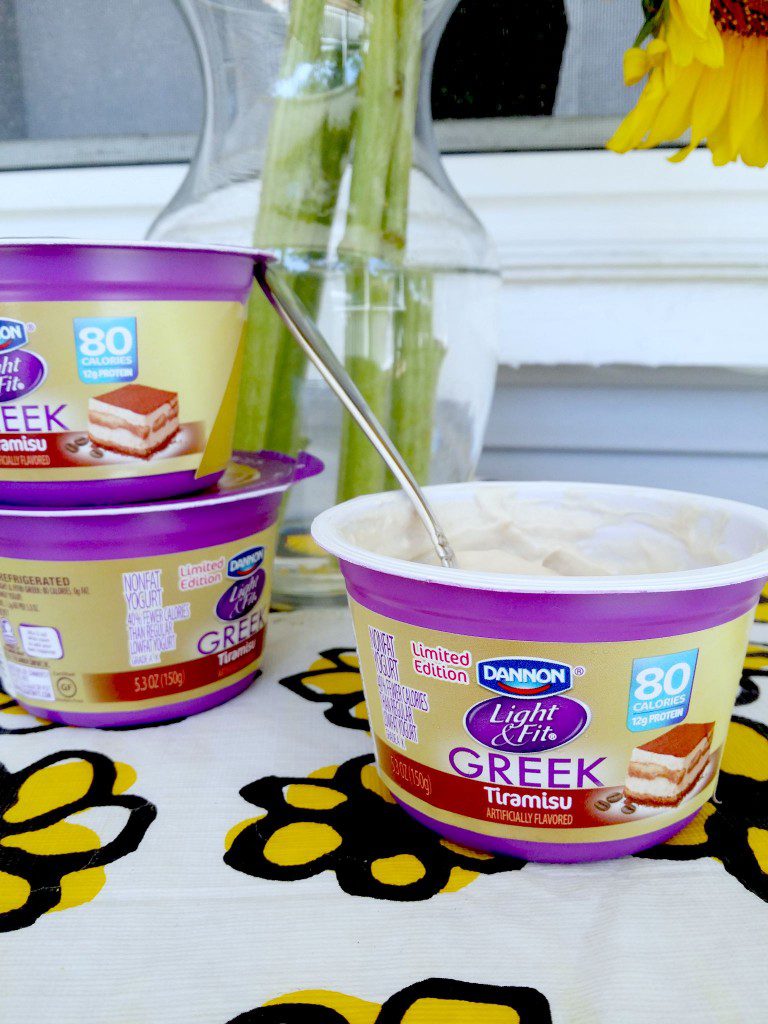 So when I saw the new Dannon® Light & Fit® Tiramisu Flavored Greek nonfat yogurt, I knew I had to give it a try.  I had a feeling it would satisfy my sweet treat enough and I wouldn't feel like I was missing out on something.
With 12 grams of protein, 80 calories and 0% fat per 5.3 oz, Dannon® Light & Fit® Tiramisu Flavored Greek nonfat yogurt satisfied my taste buds and since I stocked my fridge with it, I am not tempted to eat something that is much higher in calories, and full of fat!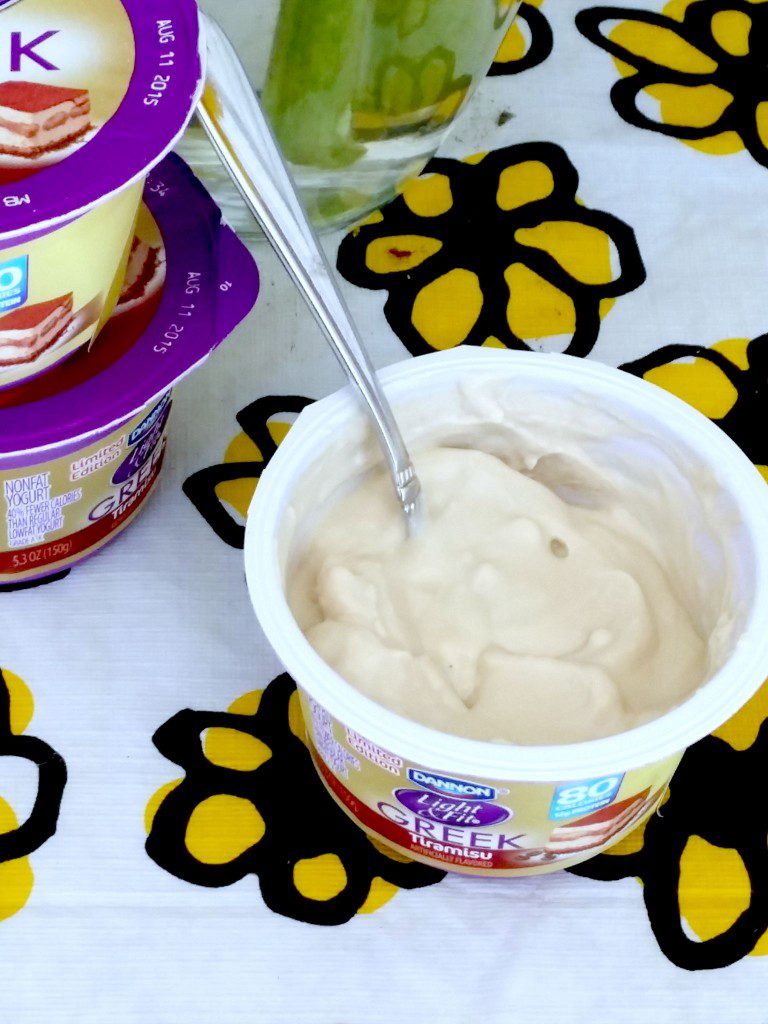 Now you think 80 calories, it must be small.  The serving size is over 5 ounces which is a lot of creamy yogurt.  I was so excited about how much I could eat and I had a hard time not feeling guilty about it.  The texture is creamy and has amazing flavor and in my mind, I'm eating a piece of Tirmisu.  😉
If you are looking for something with a lot of flavor and no guilt to keep you on track for healthy eating this summer try Dannon® Light & Fit® Tiramisu and let me know what you think!
For more information:
Dannon Website
Dannon Facebook Page
Dannon Twitter Page
Dannon Pinterest Page
Dannon Light & Fit Website
Dannon Light & Fit Facebook
Dannon Light & Fit YouTube Page
Dannon Instagram Page