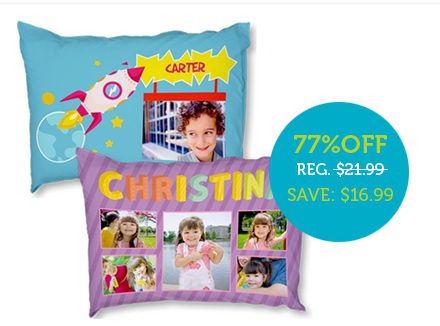 Design your own Pillowcase for only $5 + Shipping ($21.99 value!)
Right now you can get a Personalized Pillowcase at InkGarden.com for only $5.00 + Shipping.  This is a savings of $16.99 off the regular price.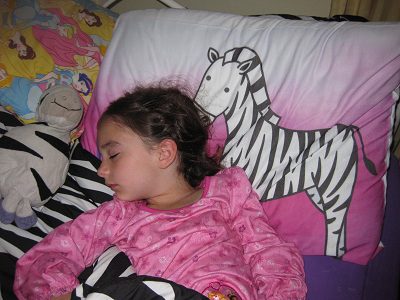 That is my littlest one sound asleep with her personalized Zebra Pillowcase  I made her for her Birthday last year.   I swapped out the pillows as she slept and she had no idea until she woke the next morning.
I designed this pillowcase at InkGarden.com and paid only $5 + $4.99 Shipping for it!  The regular price is $21.99 so that's a super nice savings.  You can use their clip art or upload something of your own.  It's super easy to do and the person receiving it I'm sure will love it.
The quality of the pillowcase is great – it's soft, the colors are nice, the image printed perfectly and it washes well.  Good product for sure!

This would make a great birthday gift or anything gift.  Just click THIS LINK and use Code COOLPILLOW to get the $5 price.   Shipping is additional $4.99 for a total cost of $9.99!!.
To make one just CLICK HERE.
This offer expires 04-15-2013.  Only 1 per customer and household.