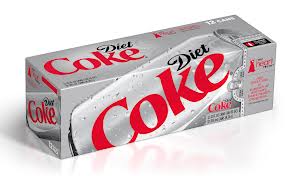 Diet Coke or Sprite Zero 12 Packs only $2.25 each with Ibotta e-coupon at Target
Right now there is an Ibotta c-coupon for $.75 off Diet Coke or Sprite Zero fridge packs plus they are on sale at Target this week for $3.00 each.  Use the Ibotta e-coupon and get them for only $2.25 a 12 pack!
Here is the deal:
Coca-Cola Products Cans (12 pk. 12 oz.), On Sale $3.00
$0.75/1 Sprite Zero Fridge Pack (Ibotta eCoupon)
$0.75/1 Diet Coke Fridge Pack (Ibotta eCoupon)
Final Cost: $2.25 ea. after cash back!
I've found that Ibotta coupons can disappear so make sure they are still available when you make your purchase and then scan in your receipt immediately before they are gone. If you wait until the next day you many not be able to use the e-coupon!
Thanks Deal Seeking Mom!