This is a sponsored conversation written by me on behalf of Diet Dr Pepper®. The opinions and text are all mine.
We are trying to have the most fun we can this summer.  One way we know how to do it best is by entertaining.  We have a nice in ground pool and I fixed up my deck area this summer.  It was in need of a paint job, the deck needed to be stained. It needed a makeover for sure!  My husband told me to do what I want, so I did!
It went from this….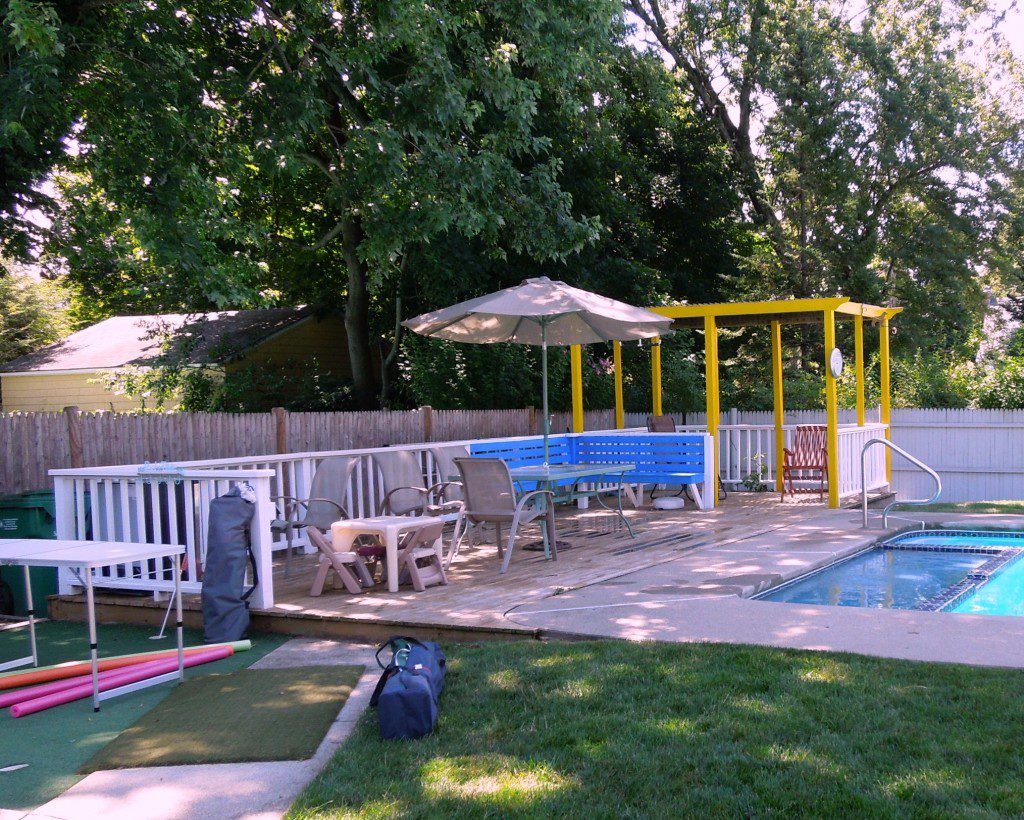 To this…..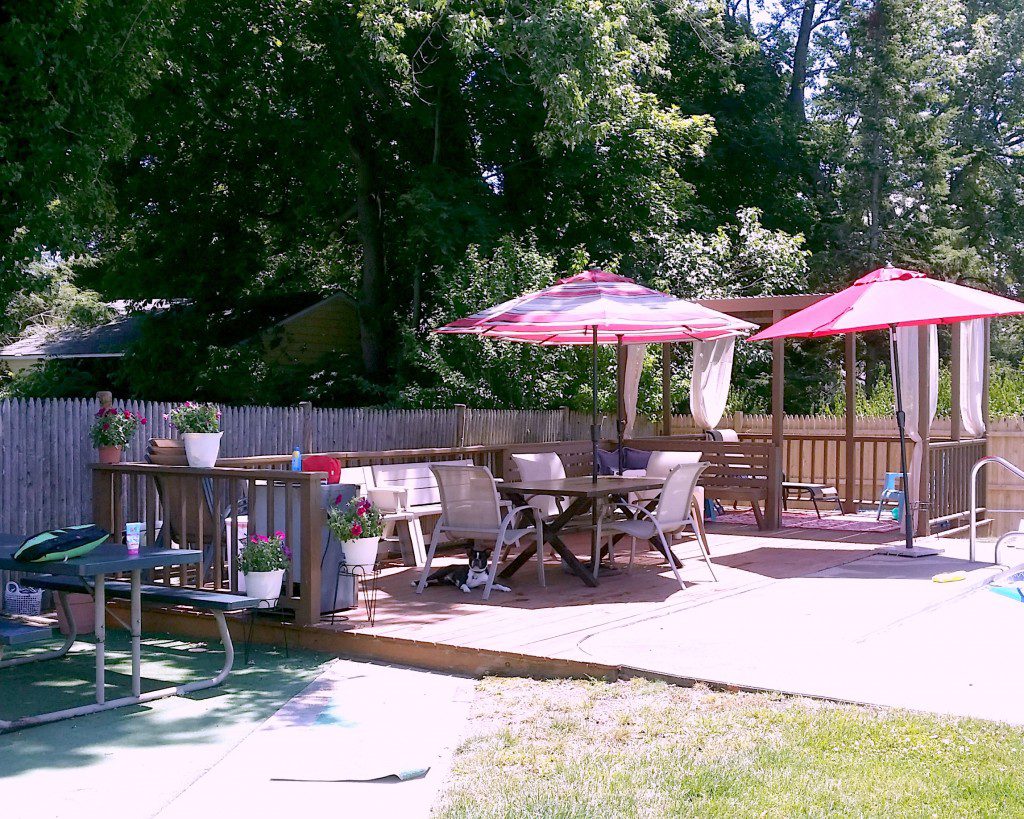 Huge difference, right?!
The yellow and the blue from the first picture were fading big time and it just didn't look good anymore.  And the white was so dirty, no matter how much I washed it, it just didn't look clean anymore.  So it was time for something new.
Now we have a space we can entertain in and have lots of fun in this summer!
Summer is not complete without some of our favorite beverages including Diet Dr Pepper.  Back when I was 18 and first entering college, one of my dear friends only drank Diet Dr Pepper.   It really was my first introduction to it and part of having fun was trying new things.  I tried Diet Dr Pepper and was hooked.  So it's always on my list to buy whenever I am at Walmart and have a few friends coming over.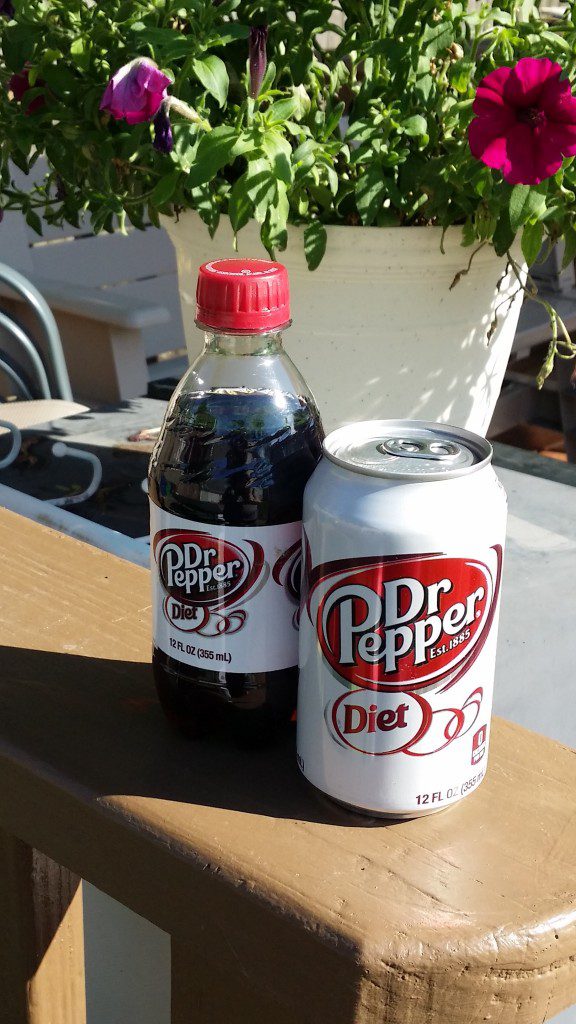 We have a fridge on the deck and we stock it with Diet Dr Pepper but when we have friends over, we add to a cooler with ice.  This past weekend we did exactly that and filled it up to the top so everyone would stay hydrated and just kick back and enjoy themselves.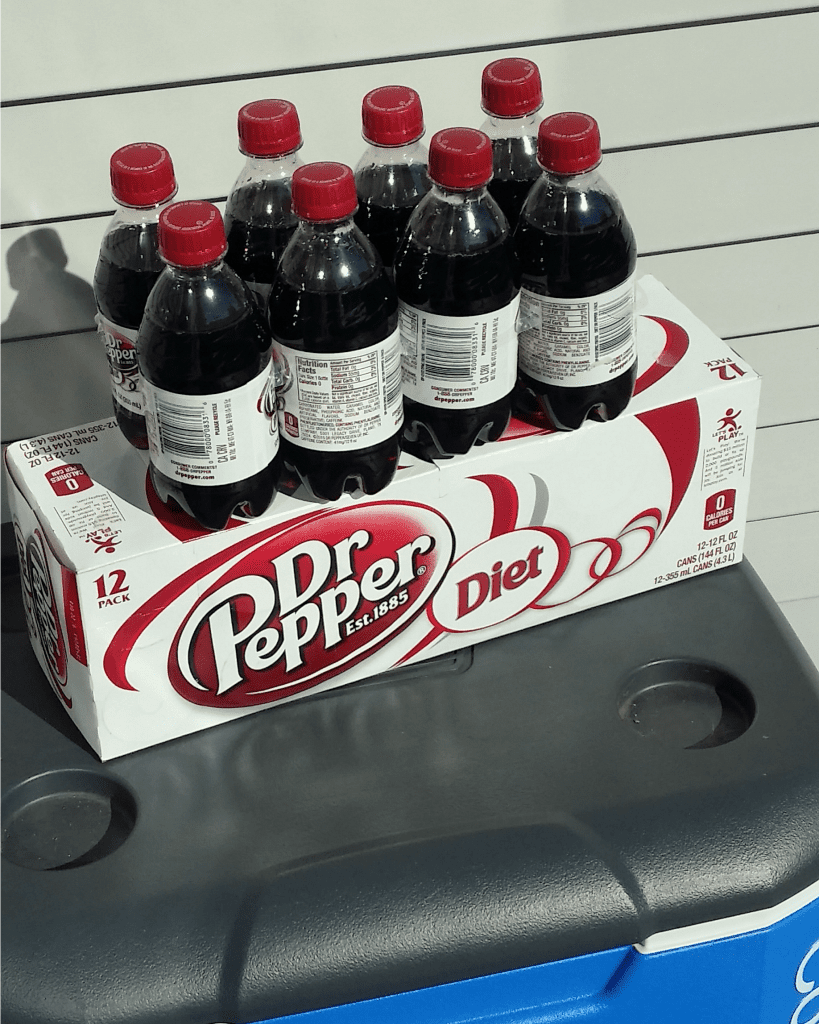 Diet Dr Pepper Summer FUNd Sweepstakes at Walmart
Everyone deserves a one of a kind summer. So treat yourself to a one of a kind taste and enter for a chance to win a chunk of the #SummerFUNd with a sweepstakes at Walmart!
Sign up at DrPepper.com to play a scratch-off game and you could win a $5 Walmart e-Gift card instantly!  For more chances to win, head to Walmart and purchase more than $10 of Diet Dr Pepper products in a single receipt.  Then you will get 2 sweepstakes entries.   You could win a $10, $20, $250 or a $1,000 Walmart e-Gift Card when you upload your receipt to the website.  It's super easy!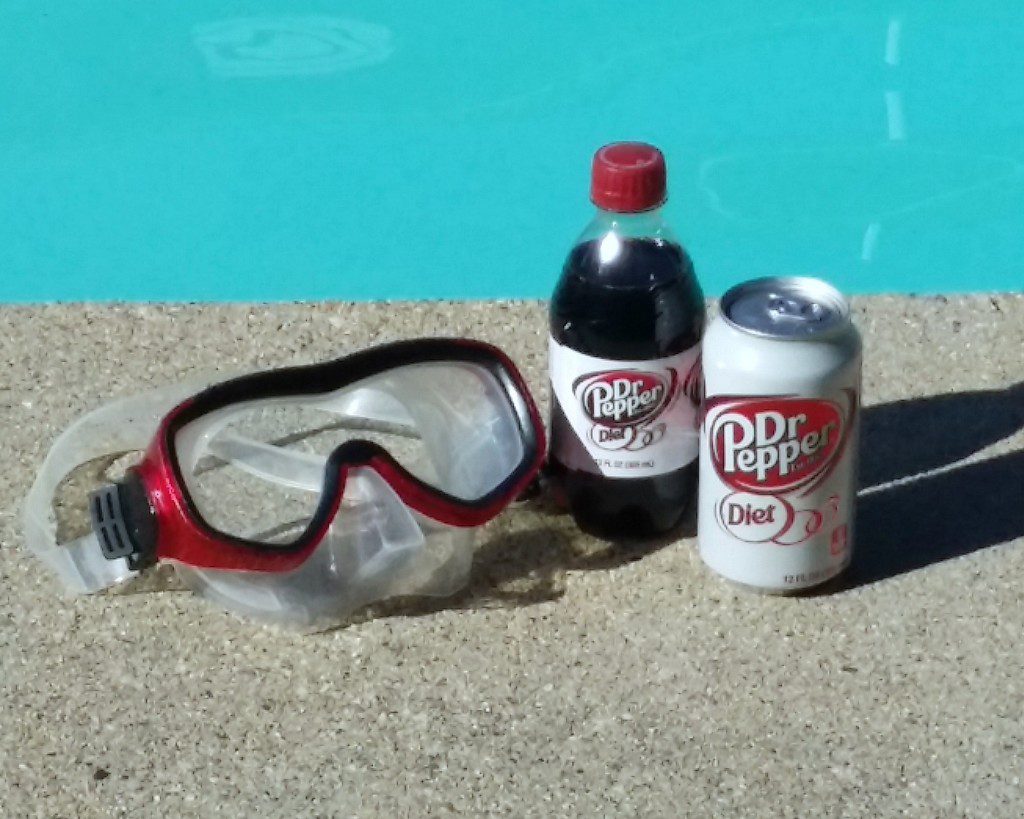 Head into Walmart now to get some Diet Dr Pepper and start your Summer of FUNd now.
.