Give your loved ones a gift set that will pamper their hands. Dionis Goat Milk Skincare products are made in the U.S.A. They're free from cruelty, parabens, gluten, and sulfates. In addition to high standards, the company uses high-quality ingredients. Dionis is well-known for products packed with the vitamins and minerals found in goat's milk. Their benefits extend beyond hydrating and revitalizing, they've also been shown to have anti-aging properties.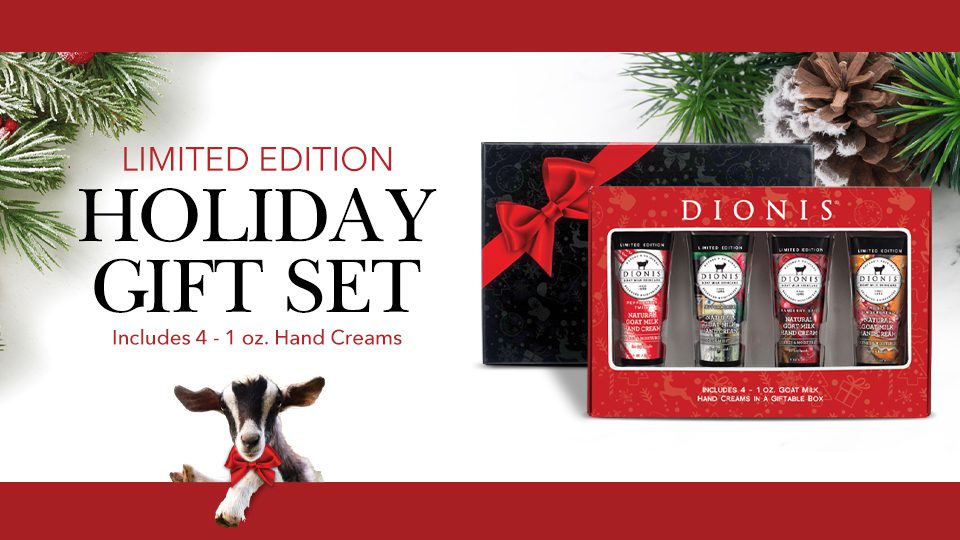 My girls and I tried out this gift set and let me tell you, this hand cream is amazing!  Not only do they smell good, but the hand cream is so creamy and my dry hands absolutely love it.  We are huge fans and you really have to try them!
This Dionis Goat Milk Skincare of 3 2 oz. hand creams come in Lavender Blossom, Vanilla Bean, and White Jasmine & Shea.
Check out more 2019 Holiday Gift ideas here!